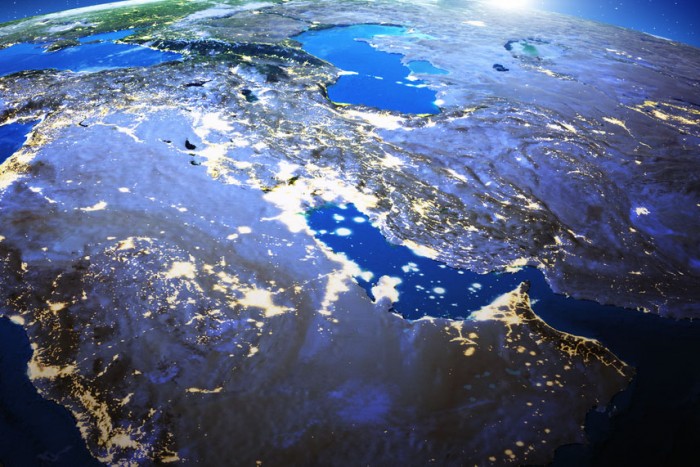 A potentially historic UAE-Saudi Arabia economic and military pact, which does not include the countries' GCC neighbours, has been agreed as an aside to the GCC Summit in Kuwait, the UAE's Foreign Ministry has announced. 
President His Highness Sheikh Khalifa bin Zayed Al Nahyan has issued a resolution forming a joint cooperation committee between the two countries.
Rulers of the three Gulf nations now boycotting Qatar skipped a summit of the Gulf Cooperation Council being held in Kuwait, instead sending deputies or other representatives.
Bahrain, Saudi Arabia and the UAE all sent lower-ranking officials to the GCC meeting on Tuesday in Kuwait City, which was set to host all members of the GCC, including exiled gas exporter Qatar.
Opening the summit, the Kuwaiti foreign minister, Sheikh Sabah al-Khalid, said GCC leaders were keen to "meet the challenges of security and stability in response to the aspirations and hopes of the Gulf people for the importance of cohesion".
"The GCC is a continuous project in which the will of member states meets to build a unified Gulf body," he said.
According to the UAE-Saudi Arabia resolution, the new committee is assigned to cooperate and coordinate between the UAE and Saudi Arabia in all military, political, economic, trade and cultural fields, in the interest of the two countries. The Committee shall have all the powers necessary for carrying out and executing its work.
In its first article, the resolution stipulates the establishment of a joint committee for cooperation and coordination, to be jointly chaired by His Highness Sheikh Mohamed bin Zayed Al Nahyan, Crown Prince of Abu Dhabi and Deputy Supreme Commander of the UAE Armed Forces, and H.H. Sheikh Mansour bin Zayed Al Nahyan, Deputy Prime Minister and Minister of Presidential Affairs.
The second article specifies that the chairman of the committee shall issue a decision appointing its members from representatives of a number of federal and local government bodies and sectors in the country.
This Resolution is effective from its date of issuance.
The UAE and Saudi Arabia's economic ambitions have begun to align in recent months, particularly following the Kingdom's decision to invest $500 billion in west coast city NEOM, which is set to be completed by 2030 and powered by futuristic technology.