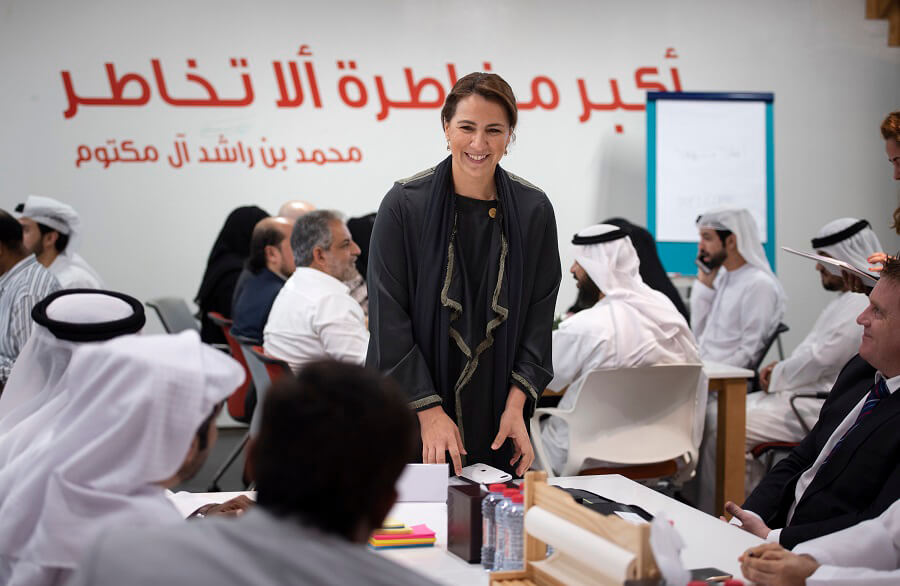 Adopting advanced agricultural technologies to is crucial to ensuring the UAE's future food security and their introduction will raise the country's competitiveness in this area, according to Mariam Hareb Almheiri, Minister of State for Future Food Security.
She made this statement during the launch of a joint programme between the "Future Food Security Office" and the "Government Accelerators" at the Emirates Towers in Dubai, which was attended by over 50 representatives of federal and local government authorities and the private sector.
The programme aims to promote cooperation and accelerate the process of adopting advanced agricultural technologies.
"We desire to cooperate with our strategic partners from relevant sectors and institutions, to create a comprehensive plan to improve crop quality and raise productivity, by adopting practical approaches based on the adoption of agricultural technologies during all stages of production," Almheiri said.
She added that the ministry's partnership with the Government Accelerators programme will play a key role in achieving the desired progress of the country's agricultural sector.
The programme includes two specific initiatives, with the first focussing on the adoption of modern technology for Controlled Environment Agriculture, "CEA Ag-Tech," while the second aims to promote the country's aquaculture sector, "AquaTrack."
The first session of the programme saw the adoption of a set of practical steps that will ensure the implementation a range of initiatives by federal and local authorities over 100 days, which will be declared along with the "National Food Security Strategy."