DSG Amina Mohammed and Abdulla Lootah, DG of FCSA have recently discussed the the Sustainable Development Goals and the upcoming UN World Data Forum during a meeting at the UN HQ in New York.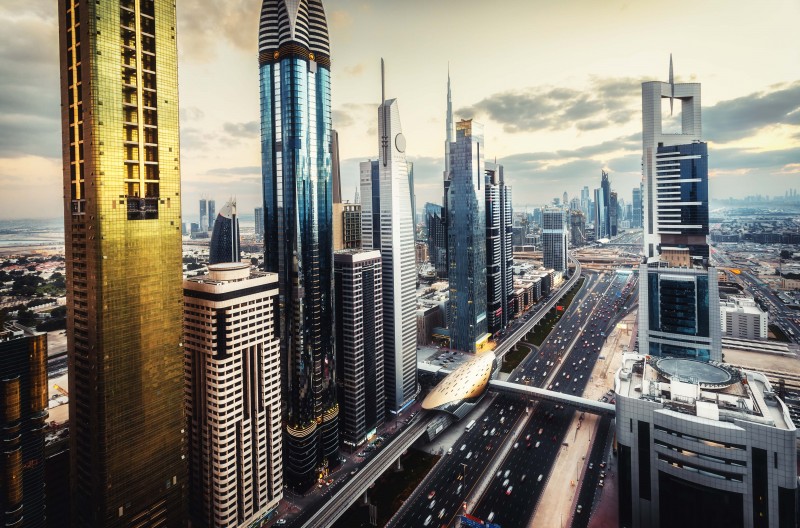 The meeting looked into, how advanced technologies and data can be utilised to serve nations as they strive to achieve the Sustainable Development Goals (SDGs).
Lootah discussed the UAE's experience in this regard, highlighting its national and international efforts in support of the SDGs. Hosting the 2nd UN World Data Forum is another opportunity to bring together all stakeholders and focus the world on how to harness the power of data to serve humanity.
"The UN World Data Forum in Dubai ignites the possibilities of technology giving ambition to the critical role of data in monitoring, measuring and achieving progress towards an inclusive, resilient and sustainable future for everyone. The data revolution creates the opportunity to harness new technologies making the invisible visible and giving the most vulnerable communities a voice in determining a dignified future," said Amina Mohammed, Deputy Secretary-General of the United Nations.
Lootah, Director General of the FCSA, said, "With a host of international experts, government officials, the private sector and civil society actors set to attend, the upcoming UN World Data Forum is going to offer a truly global platform to share experiences and innovations that can support nations in their drive to meet or exceed the Sustainable Development Goals.
"We are hosting the UN World Data Forum to highlight UAE's leadership commitment and to advance this important global commitment; that every nation in the world, can enjoy a decent level of living, health care and education. The Forum will provide an opportunity for participants to learn about the latest data, which will contribute to finding solutions to these challenges in the future."
As the host country, the UAE is working closely with the United Nations and the High-level Group for Partnership, Coordination and Capacity Building to bring together major producers and users of data to collaborate and launch innovative initiatives that will deliver better data on health, education, economy, environment, gender equality, disables (people of determine), and other aspects of sustainable development. A special emphasis will be on advanced technologies, such as artificial intelligence, and its role in driving data transformation in support of the Sustainable Development Goals, with the UAE showcasing a wide range of best practices and innovations in the field of data and statistics.
The second UN World Data Forum will welcome more than 1,500 data experts, policy-makers, and representatives from academia, private sector and CSOs from around the world. The event follows the inaugural forum, which took place in 2017 in Cape Town, South Africa.