The regional IT industry is being driven by the increasing digitalisation, but don't expect purse strings to loosen this year, says research firm Gartner at its annual CIO event.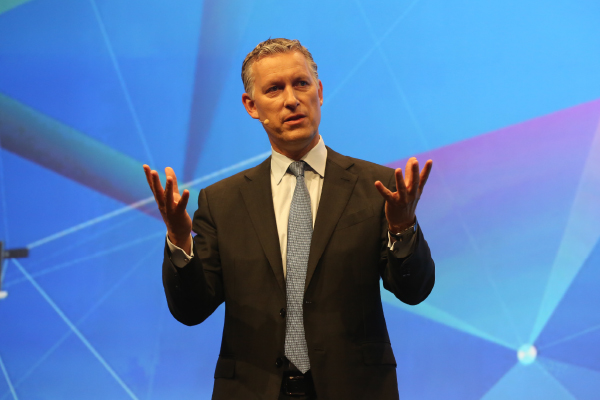 Gartner has projected the Middle East IT spending to reach $212.9 billion in 2016, a 3.7 percent increase compared to previous years.
The latest outlook for the regional IT industry was provided at the Gartner IT Symposium held recently in Dubai. "The Middle East IT spending growth rate is in line what we have seen in the past, and it is higher compared to other markets. One of the good things happening in GCC is that you are moving away from an over reliance on telecom service provider being primary technology spenders to enterprises building out infrastructure and spending more towards software platforms," said Peter Sondergaard, Senior VP and Global Head of Research, Gartner.
Though telecommunications still account for the lion's share, Gartner expects enterprises in the region to spend more on analytics and tools for managing information, and above average spending on security.
"We see positive IT growth and scenarios in the Middle East despite some level of economic uncertainty in world markets. The substantial industrial refocusing to generate new economic development beyond the oil industry, with dependence on Smart City initiatives and adoption of the Internet of Things (IoT), is of utmost importance in this region. We are witnessing priorities for Smart City governments in education, transportation, safety and health," added Sondergaard.
With devices representing close to 19 percent of total IT spending, tablets and PCs are showing good momentum in the forecast period. Tablets and PCs sales are forecasted to reach nearly $8 billion in 2016 and surpass $10 billion 2018. Mobile phone sales will grow from slightly above $30 billion in 2016 to nearly $37 billion in 2019.
With IT services doubling software expenditures in 2016, Gartner said business IT services will represent 84 percent of to the total services segment. Meanwhile in software, enterprise application software will present the largest growth rate in the forecast period. However, in actual spending dollars infrastructure will lead.
The data centre segment is forecast for relatively flat growth in 2016. This segment includes network equipment, external controller-based storage, servers and unified communications.
In five years, Gartner predicts one million new devices will come online every hour. These interconnections will create billions of relationships, and will be driven not solely by data, but by algorithms.
"Data is inherently dumb. It doesn't actually do anything unless you know how to use it; how to act with it," said Sondergaard. "Algorithms are where the real value lies. Algorithms define the action. Dynamic algorithms are the core of new customer interactions."
Outlining the key trends, Gartner has also predicted that with technology becoming pervasive, every budget will eventually become a technology. "The biggest change you will see is that the CIO is no longer in control of technology. Central IT budgets are flattening out from a global perspective. It used to account for 70 percent of total spend, and it was just at 58 percent last year and will only be at 50 percent next year," said Sondergaard.
Another main focus area at the Symposium has been the key trends in digital commerce industry. According to Gartner, delivery, payment and customer service are the top things regional digital commerce players should focus on to grow their business.
"More than half of the population in the Middle East have Internet access while only less than 20 percent are online shoppers. The region has a lot of growth potential," said Gene Alvarez, Managing Vice President, Gartner. "Today only 15 percent of the business in the region have an online presence, and only 10 percent of the digital commerce transactions are between the local residents and businesses based in the region. The rest is bought from outside the Middle East. With a GDP per capita among the highest in the world, a young population, and encouraging government initiatives, the Middle East will see strong growth for digital commerce in coming years."