How 'digitalised' are this region's telecom services and will future demand be dictated by consumers or providers?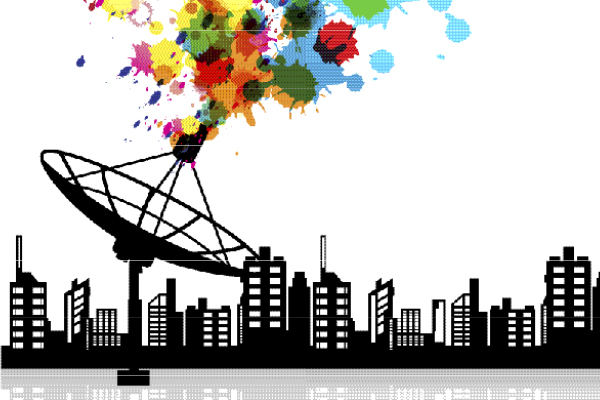 It's impossible to avoid the idea of 'digital' in this age of technology. Whichever way you look, technology vendors will insist that 'digitalisation' is impending for businesses everywhere, and that the Middle East is in the midst of being 'digitalised'. While there is no doubting that organisations such as Uber, Airbnb and Alibaba have proven to be hugely disruptive in their respective industries around the world, it can also be easy to lose sight of what 'digital' specifically means in terms of technology, and the impact it will have on the telecoms industry.
For Walid Yehia, pre-sales director, client solutions, Turkey, East Europe, Africa, and Middle East, EMC, it's a question of blending technology platforms with customer data to gain unprecedented levels of insight. "Generally, digitalisation is about innovation by leveraging applications, data, and analytics to create a business value or redefine or create a business model or product," he says.
The transition is not only one that involves using technology in fresh ways. It's also a question of reinventing the way a business operates behind the scenes to enhance its levels of customer service. "The digitalisation of the telecoms industry means investing in key changes that not only reboot the way that services are delivered to customers," says Wael El Kabbany, vice president, Middle East, North Africa and Eastern Mediterranean, BT. "But they must also bring about an improvement in business processes, while creating a new organisational structure that is better tuned to the task of staying competitive in a new digital ecosystem."
At the core of any technology initiative has to be bottom line. As well as fending off competitors who will be opting for new technology initiatives, digital changes in the telecoms industry stand to cut expenditure, and crucially, open up a host of new earning opportunities. "Let's not forget that digital transformation is not only about reducing cost," Yehia says. "It is a chance to generate more revenue, reach out to a bigger market, and reduce the cost of operations.
Catering to future demands will be essential in the thinking behind the adoption of digital strategies. With technology lifecycles placing additional demand on CIOs, the selection process must be defined by differentiation. "Digital transformation is about unlocking new enterprise value by staying relevant in a digital era and ensuring that organisations are ready to meet the business needs of the future," El Kabbany says. "Digital transformation isn't a case of implementing only new mobile applications or technologies. It is more about transforming an organisation to leverage possibilities provided by new technologies."
The hype around digital technology inevitably prompts vendors to throw their hat into the ring regarding the hardware and software that can make digitalisation a reality. There's a strong argument for almost anything that can develop an IT infrastructure, with so many bases needing to be covered. Yehia homes in on a quintet of technologies that he believes will lay the foundations for the digital age. "As disruption transforms standard business models in the telecommunication industry, organisations depend upon IT to accelerate their digital transformation initiatives," he says. "Technologies such as rapid application development platforms, software-defined data centre, flash storage, hybrid cloud, and converged infrastructure will transform the way IT operates and delivers services to customers."
The rise of the 'as-a-service' model is an undoubtedly attractive way for telecom operators to deliver faster and more varied services to their customers. The expectation is that a move to the cloud will provide a more agile and scalable IT infrastructure, freeing up resources for other fresh initiatives. "Cloud is key to digital transformation," El Kabbany says. "Customers and employees are becoming more demanding, ecosystems are evolving and the established rules of business economics are changing. The cloud is a key driver of network and IT requirements, at a time when decision-making is changing."
A question mark around any company will be its ability to anticipate demand, and venture into delivering new services at the right time to maximise their earning potential. In a nation with the world's highest level of smartphone penetration, and one of the world's highest levels of mobile data consumption, are the GCC's telecom providers well positioned to deliver the services before consumers demand them, or will the inverse ring true?
"Consumers are expecting more and more digital services from companies that they deal with, with the effect that providers need to innovate and bring about a digital-centred change within their own structures in order to stay competitive," El Kabbany says. He believes that customers are dictating the moves that telcos must take. "In the digital age, people aren't just users. They're in the driving seat. The real importance of digital to business is not the emergence of new technology, but the empowering of people – employees, customers or consumers."
Yehia believes that the Middle East, broadly speaking, has made a degree of progress in terms of digitalising the telecoms industry, but is yet to fully cross the divide. "There are five different priorities each organisation will have on their digital transformation agenda," he says. "These are business monitoring, business insights, business optimisation, data monetisation and business transformation. Most of the telecom operators who have already launched digital services in the Middle East are amid the business insights or business optimisation stage. Very few companies are leveraging their IT infrastructure for data monetisation." At first glance, this may seem a slightly negative assessment, but fine-tuning processes is an important step in this journey.
With Dubai's drive to become a fully-fledged Smart City by 2020 – and the emirate's plans to host Expo in the same year – all the benefits of digital initiatives are undoubtedly necessary. El Kabbany agrees that the UAE, and the GCC as a whole, have taken steps to making these ambitions a reality. "As far as implementing digitalisation in their business processes and organisational structure is concerned, they have made progress but there is still ground to cover," he says. "With the sweeping changes in the region around the cloud, the Internet of Things, e-services and Smart Cities, telecom providers will undoubtedly realise the inherent need for digitalisation, and digital initiatives will grow in strength in the years to come."
While some may argue that regulatory environments across the Middle East could be a constraint in digital developments, Yehia is adamant that new legal initiatives are working to its advantage. "The Middle East is likely to make most out of the digital transformation revolution due to the high mobile penetration ratio," he says. "The ambitious visions of governments across the region will reinforce the strategic position of the telecommunication sector worldwide. In addition, initiatives such as the Dubai Data law will play an integral role in fostering broader digital ecosystems and make technology collaborations a norm. This shows how digital platforms are becoming crucial tools in creating new products and services."