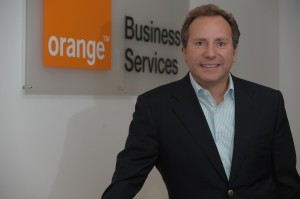 Orange Business Services, the B2B arm of France Telecom, has signed a three-year agreement with OSN – Orbit Showtime Network – the Middle East's premium broadcast entertainment company – to provide IT and telecoms network services to the company, across the Middle East. Under the agreement, OSN will use the Orange Business Services private network to optimise and customise delivery of broadcast services, migrating from multiple legacy networks.
Orange will provide analytical and consultancy services and then migrate the OSN networks to a single private network. The new network will ensure greater reliability and quality of the delivery of pay-to-view broadcast services to around five million viewers in homes across the region, whilst the network upgrade will also support OSN's drive for greater security and protection against piracy.
This network consolidation project supports the huge initiative OSN undertook in December 2010 to roll out a new platform with secure access and new state-of-the-art series of satellite receivers, including the OSN SHOWBOX HD, in every subscriber's home.
Bas Wijne, CIO at OSN, said: "We sometimes need to add a new channel for our subscribers in as little as 48 hours so we needed a technology partner who could offer reliable network coverage, technical excellence and support services through a single point of contact.  That partner also needed to be able to match the fast moving pace of our environment so it was important for them to understand our business and the way we sell and service our customers. The stability of the network is paramount because we have over five million viewers who need to be able to watch and pay for programmes on  demand, and in addition get any technical support they might need, so it is a critical area of our operations."
Lionel Reina, VP EEMEA for Orange Business Services, speaking about the agreement, commented: "Orange Business Services is delighted to be working with the Middle East region's leading broadcast entertainment company. Creating a successful telecoms and technology solution in this situation lies in investing time in understanding the organisation's challenges in order to deliver value for the business and their end customers. The Orange solution for OSN will help them accomplish this goal at the same time as optimising costs."
OSN was formed through the merger of Orbit Communications Company and Showtime Arabia, in 2009. The new company delivers 85 channels and 13 HD channels to homes in the region from the new platform, which has eradicated hackers and driven a dramatic increase in subscribers. The company has exclusive deals with all the major Hollywood studios and was the first broadcast entertainment company in the Middle East to launch 3D movies, in December 2010.