The 2017 edition of Mobile World Congress saw the relaunch of the iconic Nokia 3310, concrete signs of 5G progress and the vast promise of network function virtualisation. Jeevan Thankappan reports from Barcelona.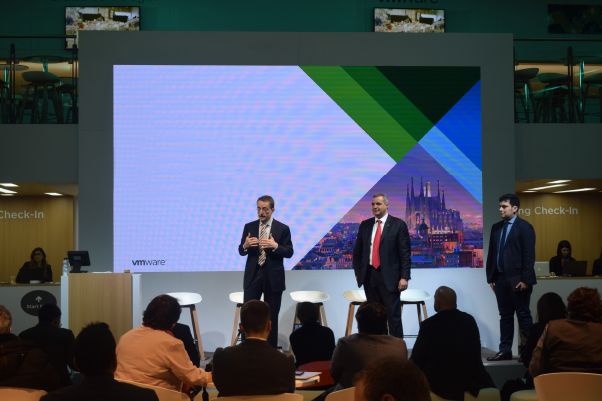 Held under the theme 'Mobile: the next element', the 2017 edition of the world-renowned Mobile World Congress hosted more than 2,300 exhibitors and attracted visitors from 208 countries, reflecting the increasingly ubiquitous role of mobile in the lives of people around the world.
5 Alive
Though 5G is still in the oven, carriers and vendors offered a sneak preview at MWC of what the next generation of wireless systems will do for users, as well as announcing new partnerships and trials. Intel, Qualcomm and Ericsson announced that they will create an early version of 5G radio specification based on LTE elements that will allow for 5G-like deployments as early as 2019. At the show, some of the major carriers including NTT DoCoMo, Vodafone and Telstra announced 5G trials, with a focus on enterprise use cases.
According to a GSMA report published at MWC, commercial 5G networks will begin to be deployed at the start of the next decade and, by 2025, will provide coverage to a third of the world's population. 5G connections are forecast to reach 1.1 billion by 2025, accounting for approximately one in eight mobile connections worldwide.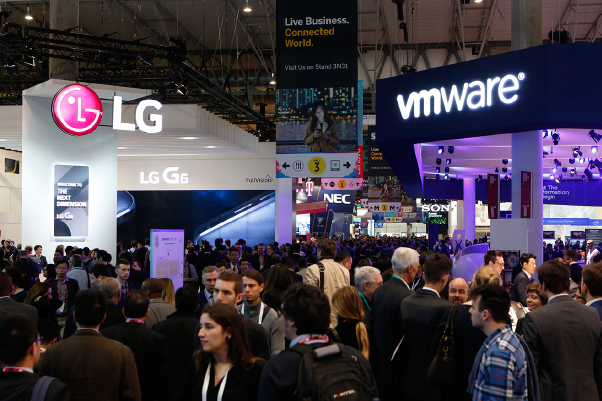 New devices
Some new Android smartphones also made their debut at MWC. However, the cynosure of all eyes was the throwback Nokia 3310 phone from HMD Global. The no-frills phone, with a curvier figure than earlier models, Opera mini browser and updated version of the iconic game Snake, costs around $50. Other notable launches were the new BlackBerry KeyOne smartphone from TCL Communications and LG G6, which is equipped with Dolby Vision technology.
Function junction
Along with the vision of a 5G-based future, a major highlight of the event was network function virtualisation (NFV), with many vendors stressing the need for virtualised networks as a prerequisite for 5G. A case in point was VMware, which jumped into the NFV fray with a platform that lets service providers run their network functions as virtualised applications from different vendors.
Built from production-proven software-defined infrastructure and management solutions, VMWare says its new vCloud NFV platform can improve economics through accelerated service delivery, operational excellence and lower infrastructure costs. In addition, it promises to advance three critical areas for service providers – service automation, secure multi-tenancy and operations management while dramatically improving carrier-grade availability.
"NFV is a nascent market, but is growing rapidly," VMware CEO Pat Gelsinger said. "We have 80-plus NFV deployments with 45 service providers worldwide. Our platform enables the transformation of carrier network architectures, services delivery, operations and economics through a more dynamic, agile network built on software," said.
VMware believes open standards and open source will play a major role in defining the future architectures upon which service providers deliver services. With VMware Integrated OpenStack, the vCloud NFV platform supports an open architecture for integration and interoperability. VMware has recently joined AT&T, China Mobile and some other major carriers as a founding member of the Open Network Automation Platform (ONAP) project.
"In the rapidly evolving technology landscape, success and growth for service providers hinges on transforming from connectivity providers to innovators in delivering rich services, content and personalised experiences," said Shekar Ayyar, executive VP and GM of VMware's Telco Group. "Software-defined, virtualised architectures are the catalysts helping service providers modernise their networks, making them 5G-ready, and opening their businesses to new possibilities."
At MWC, VMware has also announced a partnership with HARMAN to deliver simplified and specialised IoT solutions for enterprise customers in industrial, retail, building management, automotive and energy industries. By integrating HARMAN's portfolio of over-the-air software updates, sensors, gateways and analytics services into the VMware IoT solution, the partnership will help deploy, secure, manage and monitor IOT infrastructure at enterprise scale to streamline industry-specific IoT use cases.