D-Link Corporation, a global leader in connectivity solutions for small, medium and large enterprise business networking, empowers channel players to tap into the market opportunities that its D-Link Business Solution Partner Program offers.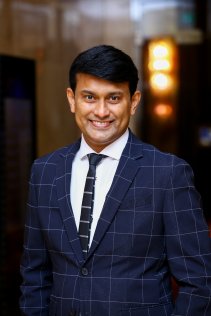 For more than 20 years, the global provider of comprehensive solutions in Switches, Wireless, Storage, IP surveillance, Security, VoIP and Cabling products, has been operating through a channel-led model in the region. D-Link Business Solution Partner Program is built to advance by leveraging the same channel collaboration path.
With the primary objective of building an ecosystem of a dedicated class of committed and focused D-Link partners in the Middle East and Africa region, the program offers a platform for two-way marketing information system (MIS) to better grasp competition, assess market requirements and introduce new products and technologies.
The program features four tiers – Authorized Solution Partner (ASP), Preferred Solution Partner (PSP), Preferred VoIP Partner (PVP) and  Empower Solution Partner (ESP). Partners have the option to grow into one level to another, depending on technical capabilities as well as market share and business growth. They have the opportunity to amplify their sales potential with D-Link Solutions as all four tiers offer compelling benefits.
Sakkeer Hussain, Director, Sales and Marketing, D-Link Middle East, commented, "D-Link presents partners with significant support and rewards for accomplishing verifiable D-Link targets on a revised, quarterly basis. These qualitative and quantitative targets will provide exceptional benchmarks for robust sustained regional growth."
Additionally, channel partners can capitalize on the networking leader's solutions to unlock profitable revenue opportunities, boosting their company's bottom line. The company also provides additional marketing, sales, support and partner-specific resources allowing the channel to better scale up their business and cater to a larger customer base.
Hussain added, "By leveraging strong channel partnerships, we have successfully operated and grown our market share consistently year-on-year since we began our regional operations two decades ago. As a part of our channel ecosystem, D-Link partners can not only accelerate their operations but also enhance their profitability. Channel partners are the heart and soul of D-Link's business and we are committed to building our partners' business growth for the long-term."