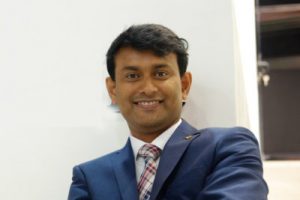 D-Link Corporation has announced that it has embarked on a channel strategy that will see it roll out partner programmes aimed at helping resellers to grow their businesses across the firm's four business divisions.
According to the vendor the initiatives have been designed to assist partners to develop their business across the business-to-consumer (B2C) and business-to-business (B2B) sectors.
Sakkeer Hussain, director, Sales and Marketing, D-Link Middle East and Africa (MEA), said given the prevailing market conditions, some channel partners in the regional channel have been affected by the usual reseller "runaways" and the squeeze on credit facilities as most credit insurance companies have reduced or withdrawn their cover.
Hussain said that being the case, the company has taken it upon itself to provide and extend support to distributors and channel partners so that they can continue to do business as usual.
"Our main focus in the second half as D-Link will be on the consumer business, retail channel, SMB offerings, structured cabling solutions and ISP business," he said. "We are rolling out partner initiatives for our reseller partners to ensure that they grow their businesses. In addition, we will be extending our bundle offerings, which we introduced during Ramadan to support partners with schemes that help them grow their sales during the slow summer months."
He added that this intervention has created a platform where key channel partners have continued to do well in growing their sales and developing new markets.
"It's important to point out that starting in Q4, 2016, credit has been one of the pressing channel issues that has impacted both distributors and resellers in how they conduct business with each other," he said. "With prolonged sales cycles in some countries across the region, this has impacted some smaller players with cash flow as they have been limited with what projects they can tender for."
Hussain pointed out that the SMB segment is one of the key focus areas for the company and channel partners this year. "We have identified some of our top partners whom we believe will help us together to navigate these challenges that are existing in the market," he added.
He explained that the SMB is by far the strongest performing sector for D-Link and for this reason, the company has got a partner programme dedicated to the SMB segment. "Along with this, we have a lot of incentive programmes and training schemes for partners that play in the SMB space," he said.