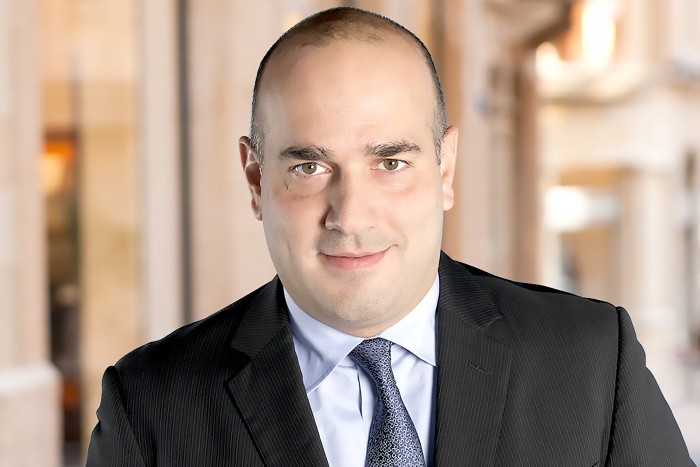 With more than 35 years of experience in waste management across pedestrian, residential, commercial and industrial areas, Averda is one of the largest and most established environmental solution providers in the Middle East and Africa region.
Its GCC headquarters based in Dubai, the company serves over 9 million people every day across 13 countries through its three lines of business; municipal waste projects, technical waste solutions and commercial collection services.
Respecting the environment is of the utmost importance to Averda, and the company prides itself on integrating sustainable infrastructures that stand by this mantra. These include the development of solutions for water, wastewater and solid waste across public, residential, commercial, and industrial sectors.
IT plays a crucial role in all of these services, says Anthony Kurban, Averda's chief risk management officer. "In our municipal waste projects, we use IT to track our fleet of trucks, and this capability can also provide us with a 'proof of delivery' if there are any issues with the service," he says. "With our technical waste solutions that we provide for clients, we can share our data with them as a form of corporate social responsibility, which allows us to engage with them over how much waste they've saved, and how much they've recycled or diverted from landfill."
With all of this data circulating the company's operations, Averda needed a secure hosting platform to store it on. "Previously, we managed our own IT and we handled our storage, servers and data centre," Kurban says. "We were responsible for everything, but we took the decision in 2012 to say that we're not an IT company, we're a waste management company. That's why we looked to outsource this service to a third party."
From 2012-2015, Averda outsourced their data to Rackspace, a UK-based hosting company. "We were assured that working with Rackspace would be a safe option, because the British Ministry of Defence used their services to host their servers, and I figured we didn't have any data more sensitive than that the MoD had," Kurban quips.
Upon the contract renewal with Rackspace, Kurban scanned the market for competitive offers to rival his current solution. "By this time, we had a lot of our applications housed with the big IT players in the market; 90 percent of our ERP runs on Oracle, 100 percent of our communications run on Microsoft Office 365 and 70 percent of our business intelligence runs on IBM," he says. "We approached IBM to discuss their cloud offerings, and following the acquisition of SoftLayer Technologies in 2013, they offered us a competitive proposal."
Kurban also highlights the importance of Gartner's 'Magic Quadrant' report in the selection process. "Instead of working with 10-12 vendors, we are now just working with 4-5 of the big players," he says. The IBM solution, based on VMware with SoftLayer infrastructure, and utilising Aspera for file transfer, enabled a "seamless migration" of Averda's data to IBM Cloud within 15 hours over one weekend, meaning the business experienced no downtime.
Opting for IBM's hybrid-cloud offering was "in line with the company's IT strategy" after Averda switched the focus from managing data centres to concentrating on expanding its business. "We're running a range of different projects in multiple countries – some of which have previously required us to have local servers in place for the clients," he says. "However, you also need a virtual server in order to back this data up if you are to access it from outside of the country, which is why we opted for a hybrid model."
Kurban says that he had no concerns in entering a public cloud agreement with IBM. "Similarly, when we joined with Microsoft for our email communications, I was reassured because NASA also uses this platform," he says. "Working with these key players that merit this level of trust and reputation gave me reassurance that our data is secure."
Since opting for the hybrid cloud model, Kurban has seen enhancements in data accessibility, security and service reliability. "It's very rare that we canot access the data, and during these first few months since the migration, we have experienced no downtime," he says.
Another major benefit of this solution has been scalability. "We're a growing company, and its simply not practical to have to build a new data centre when you need more space, or go to a third-party provider to host your servers," he adds. "Now, within minutes, we can expand our hosting space and continue business as usual."
The company's expansion process began in 2006, when it had a presence in just one country. Since then, it has grown its presence to 13 countries, with projects operating in over 30 cities across the EMEA region. "There are further plans to expand and implement projects in 50 cities across 5 continents within the next 7 years," says Kurban. "That's why it is essential that we can expand our hosting operations quickly and effortlessly."
Having access to data from a variety of countries anytime, anywhere, has been a huge benefit for Kurban's team. In addition, he highlights the cost-efficiency of the service, claiming it to be cheaper than competing solutions in the market.
He speaks highly of the company's experience with IBM throughout the implementation. "They practice what they preach," he says. "When we first met with them four years ago, we explained that we wanted this to be a partnership, not just a procurement cycle year-on-year. They have constantly delivered on their promise, and are always eager to look at ways in which we can grow our portfolio together."
Looking ahead, Kurban and his team are hoping to enhance the company's business intelligence tools, dashboards and analytics platforms with IBM through the provider's cognitive solutions, in line with Averda's vision to one day becoming a major global player in waste management solutions.