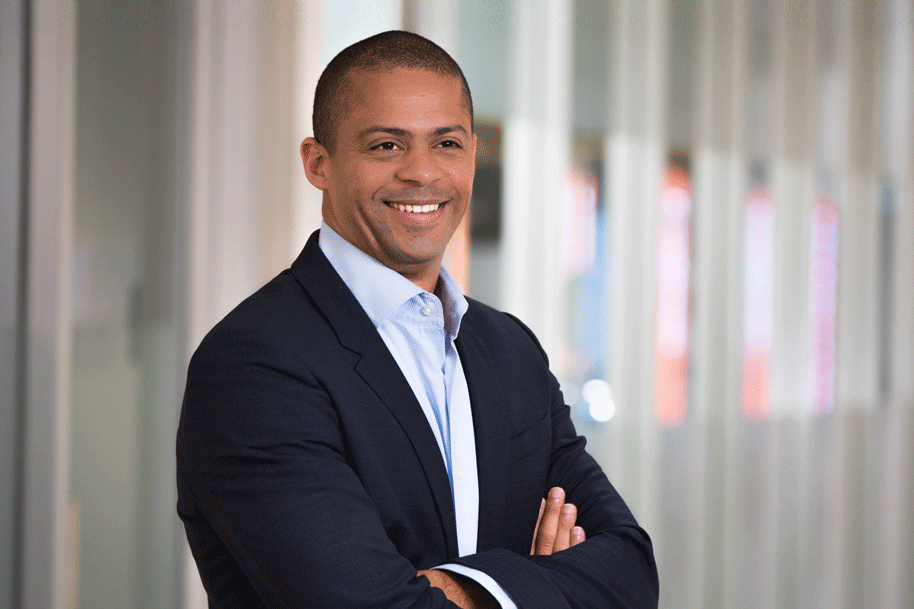 Based on what you've observed in your first two months in the job, what are you going to change?
No one's asked me that yet! I think what needs to change is our mindset around the way we look at ourselves, which is the same way that the rest of the world looks at us – as an application delivery controller (ADC) company. When you really look at F5 and what the core differentiation of the company is, it's software, and TMOS (traffic management operating systems). If you ask most of our customers why they buy it from F5 and not from our competitors, it's the flexibility it gives them and the ability to solve any problems.
That technology has been consumed largely as a hardware-based ADC in an on-premise data centre deployment model, and what needs to change is for us to think of ourselves more as an application services company, and delivering these services wherever and however our customers want to consume them. That can be hardware in a data centre or software in a private cloud, or a model across multiple clouds. I think making sure that we have our priorities clear and then executing on them is really what we need to focus on.
So is F5 moving from being a hardware-focused company to a software company? How will that pan out?
First of all, I don't think it's a case of moving from hardware to software, because a lot of customers will continue to deploy hardware. Service providers, for example, are a fast-moving segment and love the software acceleration in our hardware. It's a case of moving from hardware-only to hardware and software in multiple consumption models. The roadmap for it doesn't have a specific timeline. Our customers are evolving, and they want to consume the technology in a software form factor or in the cloud. We have to be wherever our customers want us to be. To a large extent, the timeframe will be driven by that.
You've had a broad personal background prior to working in technology.
I grew up in Togo in West Africa, and as a child, technology was a remote concept. By that, I mean 'not invented here'. My friends and I had access to technology, but we associated its invention entirely with the U.S. and Europe, not Africa, and certainly not with each other. So, I can't pinpoint the exact moment, but my fascination for how things work ultimately made me question this childhood assumption. After all, why couldn't I invent? I left Togo at the age of 15 to study engineering in France, and I have been inspired by technology ever since.
What nuances have you noticed in the Middle East market and how will you address them specifically?
I'm currently in my seventh week as F5 CEO, and although I've been to the Middle East many times, I haven't been there in my current capacity. The worldwide dynamic with service providers very much exists in the Middle East. Mobile carriers that have launched 4G and unlimited data plans are experiencing a lot of consumption of data and video, and they have a significant need for our solutions. The other thing I'd say generally is that Middle East companies historically have a strong appetite for embracing best-in-class innovation.
How can you cultivate a platform for the company's growth?
A critical factor for our success is a customer-centric culture. For tech companies, it's my belief that the truth about your competitiveness lies in the hands of your customers. I recognise that cultivating this culture can be a challenge. As companies expand, and more employees are a step removed – or sometimes further – from that direct contact with customers, the more likely you are to believe your own truth, instead of the market's. But to me, a relentless focus on the customer is the greatest defence against the biggest egos presiding over the best ideas.
How would you describe your leadership style?
The leadership attributes I rate most highly are courage and generosity. I believe courage is essential, because without it you can't have the honest and tough conversations that drive change. Generosity is just as necessary, because generous leaders invest their time liberally with people to listen, guide, inspire and motivate. I think you'll find that what the smartest and most successful teams have in common is courage and generosity in equal measure.
When you're not working and travelling, what do you get up to?
I always want to spend as much time as I can with my family. But I also love football – playing it, talking about it, watching it. I'm a big Arsenal fan. The rest of my waking hours are occupied by a social enterprise I remain involved in back in Togo, called Cajou Espoir. The company processes raw cashew nuts and exports cashew kernels in Africa, and to the U.S. and Europe. Because cashew processing is such a manual process, we are able to employ several hundred people, 80 percent of whom are women, in a rural area of Togo where few well-paid jobs are available. Agribusiness that can help drive meaningful and sustainable development in Africa has long been a passion of mine.