With medicine set to be administered after barcode scans, and all clinical devices hooked to the network, Qatar's Sidra Medical and Research Centre is going purely digital. Chief Technology Officer, Michael LeRoy, was tasked with guiding the facility into the digital age.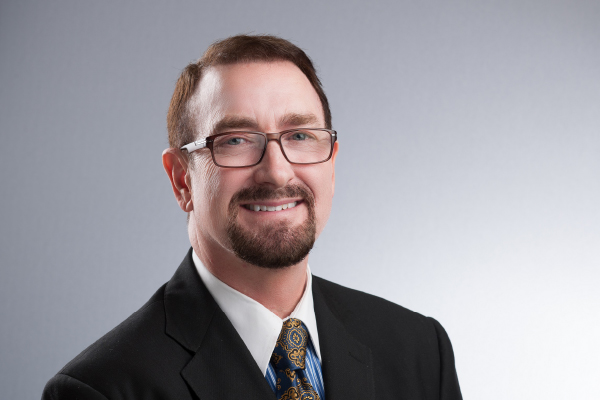 On paper – or not, as the case may be – Sidra Medical and Research Centre is the hospital of the future. While the main hospital building is still under construction, its outpatient clinic is due to open on 1st May, shortly after construction on the site has been completed, with more clinics opening over the next few months. It has all the hallmarks of any modern hospital, but with one key difference – Sidra is on a journey to be a purely digital facility.
Like any modern organisation, IT will be omnipresent and essential to Sidra's operations. Technology will traverse areas like HR, payroll, the company's supply chain, ERP and accounting to name a few. However, every aspect of Sidra's IT architecture has been built with digital in mind, with the aim of making the facility as paper-light as possible. Every function will depend on the digital model.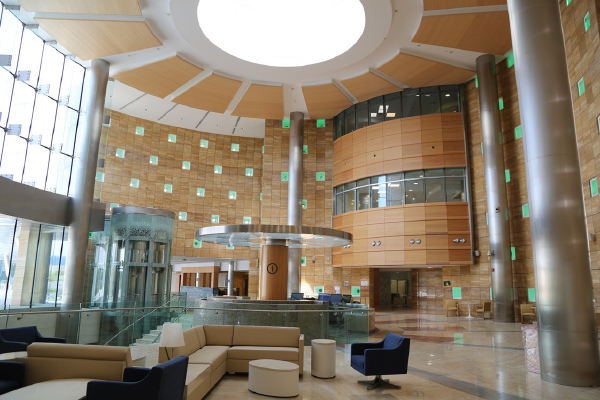 An academic medical centre, the 490-bed facility is due to specialise in paediatrics and women's health – especially in high-risk deliveries – with around 90 sub-specialties, including dermatology and oncology.
With Qatar's Sheikha Mozah bint Nasser Al Missned – who is also Chairwoman of the Qatar Foundation – at the centre's helm, Michael LeRoy, Sidra's chief technology officer, has had a mandate to make the facility a "beacon" of learning, discovery and care – through digitalisation.
"Sidra has not been built as a normal hospital," LeRoy says, "it has been built to be purely digital. This has necessitated different methodologies in our IT design; we've had different procurement methods, different IT infrastructure and different wireless."
Sidra has also entered into a partnership with Weill Cornell Medical College in Qatar – situated locally – to train new medical students, setting the tone for long-term development. "Our overall aim is to provide world-class healthcare," LeRoy says. "We also aim to be a major contributor to the Qatar National Vision 2030, especially in the fields of human and social development."
Initiating such an ambitious technology project was always going to present a challenge for LeRoy and his team, demanding patience and precision. "When you're dealing not only with digital workflows and processes – which are tough in themselves – but also in the context of a new building and with fresh employees, bringing things together under this mandate was extremely challenging. It's akin to conducting an orchestra, and ensuring that all different components work well together."
The demands of the medical profession necessitate extremely high levels of attention and care, and LeRoy has been acutely aware of the need for Sidra's IT to satisfy that need. "The biggest challenge we've faced is ensuring that our technology and systems will be available 24/7," he says. "A hospital does not shut down. All our solutions have to be available and redundant, from our data centre to our communications provider and applications." A large part of this availability has been the delivery of aligned systems that can talk and interface with one another, in terms of standards, protocols and security alignments. The latter is of particular importance. "Privacy is paramount in healthcare; data must be safe and uninterrupted."
The recruitment aspect was one of the most important parts of the hospital's design. A digital facility has necessitated workers with particular skillsets, and this was not restricted solely to the IT department. "The whole hiring process had to account for digital-based skills," LeRoy says. "Staff either had to be already familiar with, or had to display the ability to quickly adapt to a digital environment." Once staff had been hired, the training processes have entirely digital-centric. "For those who are ready to begin work when the facility opens, they aren't used to anything except digital," LeRoy says.
From an early stage, LeRoy also decided that the culture of seamless integration in terms of technology had to extend to IT staff, and their ability to interact with all aspects of the business. "In order for them to understand the business, it's important that their work is shared, and that can also interact with the clinical teams," he says. "This has undoubtedly helped with their ability to understand exactly what doctors and patients need. We've worked closely with customers to ensure that we can improve their experience in a number of aspects."
Identifying exactly what customers want from IT has been a question of simplicity for LeRoy, with his belief in patients' strong knowledge of technology dictating what Sidra has employed. "It's easy to gain customer sentiment from social media," he says. "They also expect real-time, mobile information and better outcomes. They are now more educated than ever before in terms of technology."
This demand for mobility has not only played a huge part in satisfying customer expectation, but is now at the core of the technology used for patient care. As well as networking staff members' handheld biomedical devices to patient medical records, clinical devices have also been connected through networks and hubs. "This extends from blood pressure monitors to ultrasound scanners," LeRoy says. This also applies to the administration of medicine, a vitally important process for hospital staff that can often result in needless errors. The drug administration process has been barcoded, whereby the patient and medicine are scanned, allowing the system to undertake a safety check to see if prescriptions are correct and timely. "This has the power to reduce potentially fatal human errors," LeRoy says.
The facility will be using palm vein scanning technology at registration desks, allow for faster recognition, as well as use in more extreme cases. "This can be used in emergency situations," LeRoy says. "If a patient is already on the system and is brought in this can save valuable time."
A crucial pillar of Sidra's IT strategy is being able to not only create a digitally-empowered hospital, but also one that can provide remote care for its patients. "Where possible, we want to expand our healthcare to the home," LeRoy says. "Our technology is fit for mobile, with the ability to monitor info and take remote action."
Sidra's biomedical research team is undertaking a lot of research programs to help facilitate the prevention, early and targeted intervention for certain conditions such as cancer, obesity, preterm birth and genetic disorders that are affecting the local population. These research programs rely on the centre's biomedical informatics division for data analysis and the sequencing of the data from the samples.
For example, as part of its support and the roll-out of national research programs like the Qatar Genome Project, Sidra has implemented a fully integrated and scalable bioinformatics system for ramping up the sequencing data management and analysis efforts for the project. It has also put in place an end-to-end next generation sequencing data analysis system to manage and mine sequences. This has also allowed Sidra to build a global standard database and tools using population genomic and medical data to benefit research and clinical care.
Back at base, Sidra's medical research team is undertaking a lot of work surrounding genomes, while the IT department moves towards a comprehensive database. "We're building a resource that allows all clinicians across the country to share data," LeRoy says. "If there is a disease or outbreak that our experts need to be notified of, we will have the means to monitor alerts from public health organisations, allowing us to act faster."
Looking forward, LeRoy believes the infrastructure that has been laid will reap huge benefits for patients and hospital staff alike, in a modern, highly reliable service. "Anyone wants their wife, father or child to have the best possible care. This can be delivered through a digital environment that prevents errors and has the alerts and protocols for better decision-making."
In terms of engaging with the hospital, a portal has been designed for accessing results and making appointments, which can be "easily navigated". This is expected to provide an extensive channel for communication. "All our work will provide a safer, more efficient process of patient care," LeRoy says.