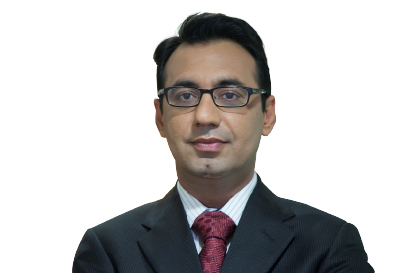 Harish Chib, Vice President Middle East and Africa, Sophos, shares insights on the way channel business in network and IT security is set to develop in the era of third platform technologies.
Just as firewalls have moved beyond ports and protocols, so has evolved the channel business in network security. Network and IT security continues to gain increased awareness and greater share of IT spend as seen with an increasing number of organisations in the Middle East and Africa (MEA). The impact of cloud and other third-platform technologies fundamentally changed the way security vendors develop, market and sell their products by emphasising cost-effectiveness and ease of scalability. It also changed the way IT departments buy and use security technologies. However, we often overlook how this tech revolution came to impact channel partnerships. In this era of third-platform technologies, if vendors and their partners do not evolve their channel strategy, then they inevitably risk being marginalised. In nutshell, if you are still busy selling products, you are just missing out on the new role that your customer needs and the industry has for you – that's the solution provider as agent of change. You can't survive if you turn deaf ears to the drumbeat of data breach incidents.
For resellers who really want to look ahead and emerge more relevant for changing times, it pays to invest attention around these areas.
Firstly, try and see how there is a shift going on in the security business – a shift from reactive to proactive and a shift from products towards solutions. Now ask yourself if your current vendor partner can help you thrive through this transition. The age of point products is coming crashing down. Network security no longer protects any perimeter, for there is no perimeter any more. Today is about securing a digital enterprise and this involves protecting mission-critical assets within and outside corporate network. Business of security has become more specialised, more holistic, requiring deeper understanding of customer challenges and ability to deliver end-to-end expertise. If your vendor brings end-to-end expertise spanning both network, endpoint and cloud, then you have great odds at your disposal. This is also what CIOs demand across verticals.
Secondly, you should assess your vendor partner on the kind of quality and commitment, it offers resellers. Whether the company you are representing in the market has an elaborate partner program. Now ask yourself, are you getting access to new revenue opportunities, and whether you receive training and certification assistance on a periodic basis to keep abreast of latest skills. You must weigh these areas seriously, for only the right kind of partner enablement can open doors to new opportunities. Rapid economic development in regional industries such as oil and gas, banking services, financial and insurance, as well as the easy exchange of sensitive personal data associated with the growth in mobile devices and e-commerce, have made these prime targets for hackers and cyber-attackers. Your customer expect you to act as advisors and guardians. Therefore, channel partners need to undertake the role of the trusted advisor to guide customers to understand the advantages of proactive, integrated and automated security technology and how it can enhance everyday business, while opening doors to new opportunities securely. The business ecosystem and CXOs in the Middle East are moving away from the traditional style of managing IT and security, and embracing the new digital style more aggressively. Channel has to respond to this change and that means evolving to more dynamic ways of doing business.
Thirdly, factors such as need for greater automation, demand for faster threat discovery, greater and better visibility into network, devices and users, and finally the need for making security technologies work in concert are causing an obvious shift in the traditional reseller business model and the part resellers play in the grand setup that is the channel. Let me make this simple with an example. Say you have products in network security but you have no answers when a customer wants you to address increased endpoint risk or when a customer asks for a solution and all you could think of were just few products. This is where the inflection point lies. Just as cybercriminals and threat actors have stayed ahead of the curve, the same machination needs to be reflected by vendors and resellers alike. This is the right time to take a departure from product-focused selling to solutions driven channel model. This opens up many cross-selling and upselling opportunities while allowing resellers to concentrate on subscription renewals to keep bottom-line performance strong.
Where once, resellers were called upon only to refresh and update existing security hardware or software or when a technology would break down, today's solution providers are being relied on to enable business continuity and address security as a business challenge and not as a technical glitch. Businesses in the MEA understand that with the right kind of solution providers they can build better relationships with their consumers, solve business problems that have yet to be defined and, in some cases, save their businesses from potential risks, regulatory violations and closure.
In conclusion, I would like to state that the business of network and IT security today involves the amalgamation of a variety of expertise and technologies including anti-virus, anti-malware, firewalls, IPS, logging and reporting, data encryption, firewalls and even new flavours like sandboxing and APT mitigation. Only by acting as a provider of these solutions can one help reduce the risks of massive data loss, while ensuring business continuity in the event of an attack and thrive with better recurring revenue models, being able to enjoy more lucrative ties with customers.
Moving beyond simply selling security products, resellers need to evaluate the business value that comes with selling solutions and end-to-end security expertise.