With reports of around 2.5 quintillion bytes of data being created every day, organisations are now seeking ways to analyse, manage and store it. Software-defined storage (SDS) enables businesses to control storage infrastructures and offers flexibility to platforms among other aspects. Reseller ME explores how SDS can be more of a channel play.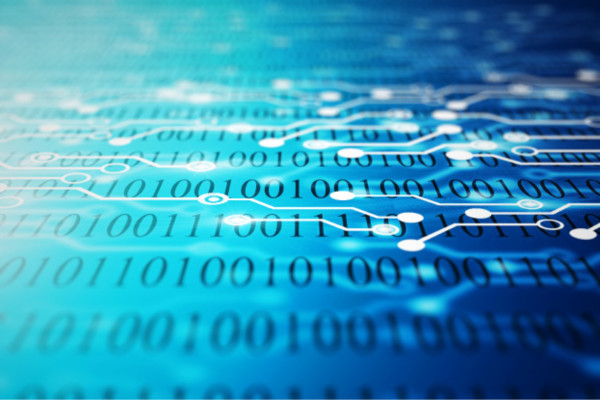 Forty-four zettabytes. That's how much the world's data is expected to amount to by the year 2020, according to the annual Digital Universe study by IDC. The impact of this will extend across verticals and global enterprises. Businesses will find it challenging as well as beneficial to analyse and structure this vast repository of data. One of the biggest challenges will include storage management. And this is where Software-defined storage (SDS) can play a significant role.
Through SDS, enterprises are able to provide a more on-demand and agile experience for business users.
Chetan Parekh, Regional Sales Manager, IBM Systems, GBM, says, "Customers are looking at SDS because it's an exciting new way to deploy storage services that offers a lower cost of storage together with simplified management, higher flexibility, and almost limitless scalability."
When the storage hardware is separated from the software that manages the storage infrastructure, the technology enables users to purchase heterogeneous commodity storage hardware without hassles such as interoperability and functionalities.
"SDS also brings great flexibility to users because it provides a single software interface to potentially manage all storage hardware, regardless of the vendor. This would allow our customers to purchase storage systems that are tuned for specific workloads, thus, ensuring enterprise-class quality of service. For example, a storage system that is storing CCTV videos can be used alongside a system that is suited for high-transactional workload while being managed from a common interface," explains Parekh.
The technology presents massive opportunities for channel players to optimise and grow profitably.
Victor Wang, Sales Manager, Synology, says, "Due to the hyper-convergence and simplicity of deployment of SDS, channel partners such as service providers do not need dedicated area network infrastructure to provide storage service for customers, instead, they're able to create a pool of shared storage from industry-standard server, to flexibly allocate, deploy, and manage storage to meet demands from different clients."
Wang further explains that as the demand of SDS increase rapidly and the proliferation of its benefit, service providers that own their SDDC (software-defined data centre) and SDS deployment expertise but charge a fair price have high chance to win the customers that do not have the resources to deploy and maintain their own SDS infrastructure.
"But considering the competition is getting intense, providing a high-performance, reliable, cost-effective and professional technical support would be the key factors to stand out in the crowd of competitors," he says. "As the demand for data storage is growing, it is opening doors for SDS solutions. Even though the majority of data, created by emerging trends such as IoT, BYOD, cloud and mobility, is being stored in the cloud, organisations will still require to deploy local SDS to ensure sensitive or critical data is secure.
Shashi Kanth, Senior Sales Manager, StorIT Distribution, says, "SDS has got a huge potential in private cloud with storage and network provisioning, media and entertainment where huge volumes of media workflow need to be managed, data analytics, e-commerce and live web service, research and development and high performance computing (HPC)."
And with more customers looking to move to an OPEX model from a CAPEX one, to minimise operational costs, SDS becomes an ideal technology for partners to capitalise on.
"Customer data is growing at a rapid pace and this calls for more storage space requirement. Most customer have their data distributed across many different storage options because they expand the storage as they grow," explains Pramod Kurian, Chief Operating Officer, Pinnacle Smart Technologies.
"SDS will help customers to extend the life of existing storage assets, avoiding hardware manufacturer level limitations and allow them to scale up, simplifying management by automating across different class storage operations," he adds.
The main problem that channel partners face today with this technology, which can also be looked at as an opportunity, is that it is still in the nascent stages. This means partners can differentiate their offering through SDS. However, faces a challenge when it comes to gathering the right resources.
Parekh from GBM says, "If I had to choose the elements, a partner should invest in when offering SDS solutions, it would be having the necessary skills as well as having the required understanding. This is why I separate the storage functionalities into two layers – control plane and data plane."
The control plane is a software layer that manages the virtualised storage resources. It provides all of the high-level functions that are needed to run the business workload and enable optimised, flexible, scalable, and rapid provisioning storage infrastructure capacity. On the other hand, the data plane encompasses the infrastructure where data is processed. It consists of all basic storage management functions and is the interface to the underlying hardware infrastructure where the data is stored. Partners need to have in-depth knowledge to carry-out the deployment smoothly.
"All of this could add a multitude of complexities, if not understood properly and the integration of different vendor technologies could add to another dimension of challenges too. Hence, investing in the appropriate skills is of paramount importance," says Parekh.
Agreeing, Kurian adds, that awareness and product knowledge is lacking in the channel community. "As we see, vendors are not making enough efforts to educate the partner community at large."
Vendors do have an important responsibility of ensuring partners are trained adequately and have the right resources at hand. Even though, we see most vendors undertaking extensive training programmes, there is still more work to be done here.
"Most of the top vendors are already supporting the channel by developing and embedding SDS along with their solution stack, providing aggressive commercials for SDS opportunities, supporting on solution design, deployment, maintenance and training-services," Kanth says.
Wang stresses that storage is a challenge for any dynamic and modern business.
"With the large number of small and medium-sized businesses in the Middle Eastern market, and their desire to upgrade to enterprise-level technology, some believe that network-attached storage (NAS) devices will play a large role in the storage landscape for the following years," he says.
In the next couple of years, resellers can be sure of SDS being a good avenue for growth. Because data is only going to increase even more, thanks to emerging trends and technologies. Those resellers who focus on upskilling and gain in-depth knowledge have an opportunity to stand out from competition and make a visible difference to their bottom line.