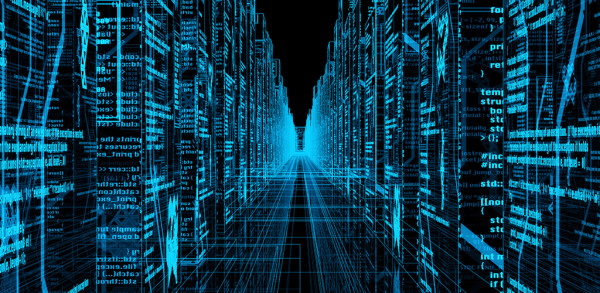 The Middle East is being swamped with data. The increasing number of people, devices and businesses connecting to the Internet are resulting in huge – and exponentially growing – amounts of information being generated that is ultimately flooding enterprises.
With major events such as Expo 2020 and the 2022 FIFA World Cup in Qatar on the horizon, that flood is not showing any sign of dwindling soon.
Mining this torrent of data was once pioneered by Internet giants such as Google and Amazon. However, this is now established as a core activity of businesses, and particularly governments in this region, who use Big Data to gain actionable intelligence on consumer behaviour, that in turn allows them to inform planning, improve their services and drive revenue growth.
In order to maximise the potential a business can capture from data, it firstly needs to be collated from a variety of sources. This will vary from business to business, but could be from SaaS apps, product information from an on-premise database or demographic information from third-party data providers. Dan Sommer, senior director, Qlik, believes that the hybrid cloud will emerge as the primary model for collating data in the analytics process. While the data management layer offered by cloud providers can be useful, what businesses really need is the ability to see, manage and analyse data in all the places it lives; both on premise and in the cloud.
"Because of where data is generated, and its ability to scale, we're now seeing an accelerated move to cloud," he says. "Hybrid will emerge as the dominant model, meaning workloads and publishing will happen across cloud and on-premise."
Despite the ability for companies to collate this vast amount of data, it is worth remembering that data alone does not necessarily equate to value. With increased fragmentation of data and most of it being created externally in the cloud, there will be a cost impact to companies hoarding data without a clear purpose. "That means we'll move towards a model where businesses will have to quickly combine their Big Data with small data so they can gain insights and context to get value from it as quickly as possible," adds Sommer. "Combining data will also shine a light on false information more easily, which can improve data accuracy."
Unfortunately, it seems there is still a lack of expertise within regional organisations to handle this ever-increasing, vast level of data and computing.
"You would assume, with all the information currently being produced and held by businesses, that 2017 would see us in a new digital era of facts," says Sommer. "But, without the right number of specialists to consume and analyse it, there is a gap in resources. Data is, unfortunately, growing faster than our ability to make use of it."
This shortage of talent highlights the need to develop more chief digital officers and data scientists across the region, especially as they are seen to bridge the gap between IT and business leaders, who typically tend to lack the knowledge that allows them to captivate the business benefits behind data.
"From my experience of working at a data-driven company, no matter what position it is that we're hiring for, our candidates must have an above average understanding of analytics and numbers," says Dirk Henke, managing director, emerging markets, Criteo. "It is extremely difficult for us to find enough of that knowledge here in the Middle East, which is why we're in the habit of importing talent from Europe and other more developed regions."
However, this may not always be an option for many companies in the region. Instead, it may be a case of educating current staff members in enhancing their understanding of data literacy. "Just as reading and writing skills needed to move beyond scholars 100 years ago, data literacy will become one of the most important business skills for any member of staff," says Sommer.
The combination of collating the right talent with the right technology is one of the most vital factors in ensuring enterprises can maximise data potential. Yet for this to prevail, the mindset of business leaders must first change to ensure that investments are being made in the correct areas.
Henke believes that "leading from the top" is the only way that businesses can enhance data literacy. "The chief digital officer has become such a critical position in the past two years, which became clear when major brands such as Emaar filled this role in November last year. However, the region is still quite late in beginning to appoint these positions," he says. "But the problem comes when companies actually have the right people in operations, but it is just impossible to get internal approvals from above for these new, non-traditional ways of doing business."
The collect-process-action procedure concerning data not only has to demonstrate accuracy, but also speed. For a digital marketing company like Criteo that creates millions of online, customised advertisements a day based on the information they have gathered through various touchpoints, the speed in which they can crunch this data determines how quickly they can churn out a new advert to attract sales for their clients. "Data has to be collected and crunched around the clock if we are to produce current ads for our customers," explains Henke. "We have also optimised our infrastructure so that we can identify our customers when they are operating on more than one device, meaning we can target our ads to ensure they stay relevant to our customers' behaviour."
The company's latest research showed that 52 percent of all purchases online in the GCC (in the second half of 2016) across Criteo's client base were cross-device – compared with 31 percent across their US client base.
Investing in user-driven data discovery is gradually becoming a clear factor in succeeding in business for enterprises here in the Middle East. While the region may have been slow in initially realising this, the slowly increasing number of CDO positions being filled is a reflection of the power of data's value and how, when used properly, it can produce numerous benefits for a business.