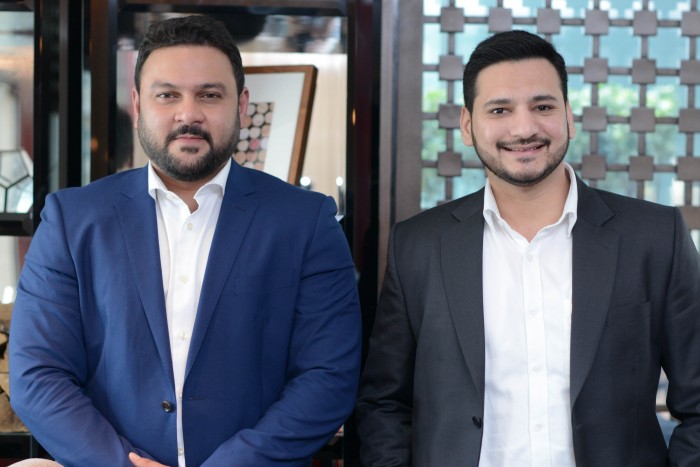 Online listings newcomer A2Z Arabia aims to help customers find jobs, homes, cars and good times. The platform's co-founder and chairman, Parvez Ahmed, and co-founder and CEO, Syed Sarfraz, told CNME why they believe they're ready to challenge established incumbents within the saturated market.
You've said that you manage to address a whole host of services in your platform, but how do you plan to compete with more established players like Dubizzle and Bayt.com?
Parvez Ahmed: We understand that Dubizzle has been established in the market for almost 10 years. They're an elephant in the room in the sense that they've been there and done that. But the fact is there are a few elements missing from their platform, particularly in terms of the customer journey. For example, when an expat first moves to the Middle East, first they look for a job, then a place to stay. Then they may look for a car, places to travel, and if in the case of a family, they may look for various deals like dine-in or staycation packages.
Women are typically more keen on shopping – not that men aren't – so online shopping is picking up. We have addressed all these elements including the events aspect. That doesn't exist on Dubizzle, which is a pure classifieds site. We've created a combination of a classified and marketplace site. We've seen gradual growth in terms of our user base, with 4.5 million page views in the first three months.
Do you think Dubizzle is failing to prioritise the customer journey?
PA: I think that there is a missing link. For example, Dubizzle doesn't show deals on their platform. The events part of our platform is more detailed as well. Any event management company can submit an event on our site via a screening process.
Syed Sarfraz: The differentiating factor is that we don't have the seven verticals that we cover for the sake of it; we're treating them each as their own business. We want to make each one look like a different entity with one login.
With deals taking on such an importance in your platform, do you think that positions you as a hybrid of other existing platforms?
PA: We've created an ecosystem that addresses the main needs of a user – a place to stay, food and transportation. We're also connecting buyers and sellers, and have created a marketplace where we take payments on behalf of the merchants that partner with us. We have expansion plans for the GCC and North Africa.
There's quite a gap between when you bought the domain name for A2Z Arabia in 2011 and your November 2016 launch.
SS: Me and Parvez are cousins and we grew up as neighbours, and we've always been discussing business ideas. In 2011, when we thought about doing something like this, we thought the name 'A2Z Arabia' was great, and could become a household name. All we could do then was register the name; we didn't want to rush our product when it was not ready. Over the last five years, we've discussed what we need to do. We wanted the launch to be at the right time. We decided about a year ago that we had to press ahead with developing the website.
PA: We wanted technology to mature in terms of mobile users. The UAE's population has also grown in that time. The consumption of content is easier now than it was before because of apps and technology infrastructure.
Was part of your strategy to wait and see where Dubizzle initially fell short before you made your move into the market?
PA: Exactly, it's a learning curve. Customers who want to access Dubizzle from Saudi Arabia land on an OLX space, where the look and feel of the website is different. As a user, I think it's disruptive, to be honest.
SS: We wanted to study the market to see how it would react. We decided to go with a clean slate and develop what we want rather than just copy what others are doing. It wouldn't make sense for us to completely see what others we doing.
You don't have a mobile app yet…
SS: It's under development. We wanted to launch the site first. The look and experience of the desktop site is just like an app.
Isn't an app expected from the get-go in the UAE?
PA: It is, but we're collecting feedback on what users are expecting.