While it's still relatively early days in the rollout of fibre to the cabinet broadband technology, a new technology is around the corner that promises significantly higher download and upload speeds. G.Fast cabinets aim to provide faster speeds and less crosstalk, but only time will tell if they will truly deliver.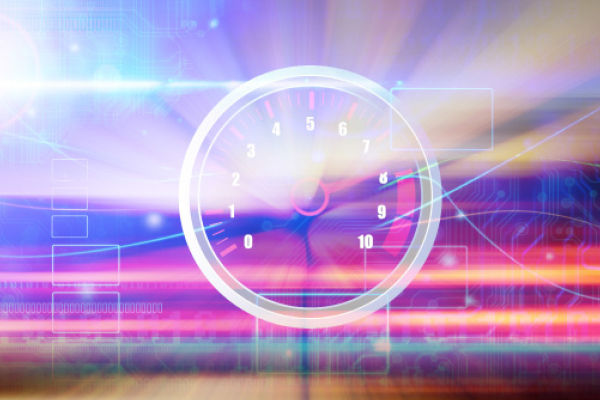 Change is an inescapable partner to progress, and nowhere does change and progress happen more quickly than in the technology industry. As new innovations come to light, they often mean obsolesce of old techniques, ideas and technology. As is increasingly the case in the tech industry, speed is the name of the game. Faster uploads, faster downloads, less time spent transferring data means more time focused on core business operations. G.Fast is the latest innovation to promise greater speed.
However, Gamal Hegazi, Regional CTO and Technical Lead, Chair Technology FTTH MENA, Alcatel-Lucent, does not envisage G.Fast technology replacing its older and slower counterpart, VDSL2 anytime soon. "In my opinion, G.Fast is not going to phase VDSL2 out," he says, "rather, they are going to co-exist. VDSL2 and its next-gen Vplus will serve the cabinet and street side deployments in FTTC architectures, while G.Fast will be likely adopted inside buildings for FTTB architectures, as well as FTDP as a drop technology for FTTH where copper still exists inside buildings. I believe they will co-exist as complementary technologies."
However, Pan En, Vice President of Solution Sales and Marketing, Huawei Middle East, believes that there may be a case for G.Fast taking over. En explains, "Operators have to strike a fine balance between fibre and copper infrastructure to provide quality broadband services – this is where G.Fast comes to the rescue. As one example, BT has already publicly communicated its ultra-fast broadband vision, delivering speeds of up to 500Mbps to most of the UK within a decade, with G.Fast at the heart of that vision. BT plans to start deploying two large-scale pilots of G.Fast technology starting in 2015. Subsequently, BT will start upgrading VDSL technology with G.Fast in a phased manner to achieve its vision."
Of course, what users want to know is how this new technology can enable business. Amanulla Khan, Director, MEA, Belkin International, explains how faster is better when it comes to operations. "A huge amount of business in the modern age is dependent on Internet access for research, advertising, selling and communication. Faster broadband means better access to business and customers that enable business to operate fully in global marketplace."
Hegazi is also able to see a great deal of benefit from the introduction of G.Fast into both the consumer and business worlds. "G.Fast will open up the bandwidth in the drop segment and increase the capacity and throughput to end-users allowing for bandwidth intensive applications such as video streaming and conferencing and collaboration in multi-media as well as bigger pipe for Internet applications," he explains. "Business applications like database access and cloud will also benefit from the fat pipe created in the access to give higher service capabilities and quality of experience accessing the cloud and online business databases. This means more bandwidth and less delay and delay variation, allowing for more applications and more users and higher quality experience on the same copper infrastructure."
However, some may not be prepared to jump into the G.Fast camp just yet. As with all new technologies, there are challenges to be met. En explains further, "In general, G.Fast is not a viable option for operators that currently offer purely DSL-based broadband services with no fibre infrastructure. G-Fast requires a combination of fibre to the street cabinet – or to points even closer to the customer – and suitable street infrastructure and power."
He goes on to say that G.Fast may not be as beneficial as it could be, if consumers aren't ready. "The full impact of G.Fast may not be felt if consumers lack access to applications and content that consume high-bandwidth services like UHD gaming and video. However, while these are important considerations, they are really just part of an evolution path for operators as they look to succeed in a better connected world."
Khan also raises a few salient points about the potential challenges of these early days of G.Fast, pointing out the problems it might cause with existing technologies. "The higher frequencies used by G. Fast inevitably limit the distance of transmission and increases the risk to other services such as FM radio," he says. "Secondly, the number of subscribers that can be connected to a distribution point is also limited. Finally, with most service providers already opting for FTTH, adaptation of G.Fast technology will not be a priority."
The early days of any new technology are often fraught with challenges such as these, but if history has shown anything about the evolution of technology, it is that a faster, more powerful product will almost always win. The challenges that new and better technology poses are often met through further innovation. As the new technology inevitably comes into play, the everyday user experience is bound to be effected.
Hegazi sees plenty of positives for businesses and consumers in the G.Fast-enabled future. "We'll see higher speeds, better quality of service and increased quality of overall experience," he says. "Also, G.Fast will offer cost-effective FTTB and FTTdp solutions and architectures, and more applications and more throughput for better usability."
With a caution towards the inevitable challenges of its early days, G.Fast looks to be the future of high-speed service.