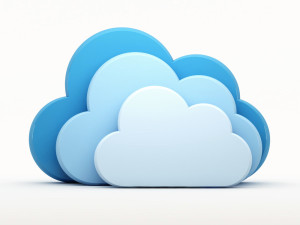 The proliferation of mobile devices and rise of cloud technology is necessitating a rethink of how IT and business services are delivered. So, in a sense, Everything-as-a-Service (XaaS) constitutes something of an overhaul. With modern CIOs demanding that their costs be usage-based, and that a model have the flexibility to be delivered either on-premise or in the cloud, XaaS is also offering IT departments a useful tool to redirect focus to more forward-thinking and strategic initiatives.
A with the IT needs of different verticals varying, a pay-as-you-go model allows for things such as higher demand in network traffic, saving costs in the process. Companies with broad technology portfolios are able to bundle as-a-service offerings and deliver to CIOs only the products and services they want and need.
"The term XaaS traditionally started with the three layers – Infrastructure-as-a-Service, Platform-as-a-Service, and Software-as-a-Service," says Mohamed Sayed, SGI Cloud Computing Leader MEA, IBM. "However, the term is becoming more general and today covers additional cloud-based solutions like business process as-a-service, solution as-a-service, disaster recovery as-a-service, and marketing as-a-service, to name a few. In the near future I think organisations in the region will find even more offerings added under the XaaS umbrella term."
The as-a-service model stands to bring huge benefits to the enterprise, including greater business agility; being able to respond quicker to market changes when most needed. This competitive edge, combined with the ability to begin new ventures without the need for capital means the as-a-service model's adoption may for a number of reasons be slow in the region, but will ultimately become a mainstay of its IT scene. The infrastructure flexibility on offer, providing the option of public, private or hybrid cloud will surely be too great an allure.
"The major benefit of XaaS is the move from Capex to Opex," says Biswajeet Mahapatra, Research Director, Gartner. "In the normal on-premise full licensed model you pay for the asset and the associated elements costs upfront, whereas in an as-a-service model you pay for the service as and when you consume. This leads to the shift of focus from the balance sheet to the P&L statement. Also, if you consume anything as-a-service you have the liberty to play around with the different service levels as and when required. You are less likely to be bothered about the upgrades, maintenance and patching. Services and service levels vary across verticals and geographies. With new offerings coming up locally, the coming few years will be interesting."
Sayed believes that XaaS' key offering will be to allow businesses to home in on the areas that are most needed to them, "Every company has its own specialisation in the business world and will need to focus on that competitive specialisation moving forward," he says. "As-a-service helps companies to get what they want from different cloud providers with a variety of service levels and required support. In other words, the as-a-service model helps companies to focus on their core business and give non-core operations to a company to manage and deliver that requirement with elastic pricing, scalable models to start small and grow, as well as a minimal initial investment with incremental payments."
Although there is a school of thought that says the relative lack of legacy IT infrastructure in the Middle East means businesses are more likely to adopt the latest technology models, there remains a degree of skepticism in the region. Regulations surrounding the geographical location of data could be a pain point for those looking to adopt as-a-service models. Just how mature is the Middle East in terms of aaS adoption?
"Maturity is a relative term," Mahapatra says. "Some basic things like chargeback, costing of services, shared services model or methods are basics which help in faster adoption of an as-a-service model. If the IT department happens not to be a cost centre it again helps in faster adoption. Maturity levels of things like enterprise architecture and vendor management also play a critical role. In these terms this region is not yet ready for anything as-a-service, but in terms of standalone Software-as-a-Service this region is already seeing some traction. So overall it's a widespread 'no' in terms of anything-as-a-service, but there are good rates of adoption of SaaS."
Sayed is slightly more optimistic about the Middle East's adoption, citing other as-a-service models as being prevalent, "The Middle East and Africa region has started to adopt the as-a-service concept but with different levels of maturity," he says. "While we see small and medium-sized customers adopting IaaS, PaaS and SaaS, we also see enterprises that are more focused on business process as-a-service and solutions as-a-service." Sayed goes on to cite Gulf countries as being leaders in adoption, "The overall adoption of XaaS is growing on all levels and the percentage of growth is quite high," he adds. "In particular, we have seen organisations in the UAE and Saudi Arabia rapidly adopting XaaS solutions not only for the cost reduction element, but also because of the simplicity of the solutions which eliminates going through heavy IT investments and complex implementations."
However, for widespread adoption to take off, there remains an array of obstacles that businesses will need to overcome. Where data resides, and the security that envelopes it are concerns that do not just stop at CIO level, but are prevalent throughout C-level suites. There also remains a degree of ambiguity as to what exactly vendors are providing, with many claiming to provide a variety of XaaS offerings. In these instances, strong SLAs are an absolute must, as well as seeking a vendor that can offer best value, not just the lowest price.
Sayed sees a great degree of scope of a range of non-IT related processes as-a-service, "The regional market is shifting to new buyers and new customers," he says. "Now we are seeing more traction for as-a-service not only from IT but from other departments like HR, marketing, procurement, and so forth. This shift is largely due to the maturation of the cloud delivery model which focuses on business solutions and not only IT-based solutions. While IaaS and PaaS are still more IT focused, SaaS and business process as-a-service are clearly targeting non-IT units and complement the overall capabilities of an organisation."