Janti Abdallah, general manager, STS PayOne analyses the key challenges in the growth of connected commerce in the Middle East, and highlights how the company's payment gateway solutions can address these inhibitors.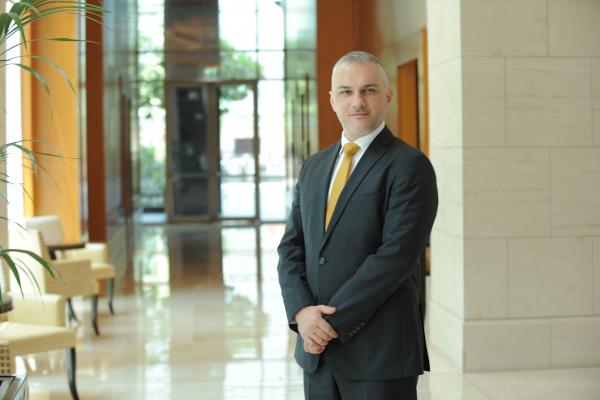 How does STS PayOne differentiate itself from other payment providers in the region?
We process 100,000 transactions per day for merchants in a range of different sectors – ranging from government, airlines, retail and tel-cos. What separates us from our competitors is that our primary target is this region – we're not a global company. Our size matters to our customers; we are established enough to give them the confidence to rely on us for their payment transactions, and at the same time we're nimble and agile enough to offer specific customisations of our solutions. Others in this market may have to rely on third party solution providers, almost becoming a 'middle man.' We cut that additional layer in the value chain, and we connect directly to payment schemes, including Visa and MasterCard, to route the transaction in a way that will reduce the cost for the merchant.
What is holding back growth in connected commerce in this region?
I would say that the investments that are required by merchants are holding back the growth in connected commerce. There are a few enterprises that have made this investment, such as telecom providers and airlines, but there are many other merchants that are still relying on brick and mortar models, or cash. These merchants need smart solutions that can get them to commit to online payment without having to invest in lots of infrastructure.
We actually cater for this lack of investment in IT and mobile apps through our solutions. Some merchants simply demand a solution to allow them to accept mobile payment in a way that doesn't involve them spending thousands. This was initially quite challenging for us, but we have since developed a platform called 'URL2Pay', which enables merchants to be live with the service in a few hours and accepting online payments.
Which sectors are you particularly prominent in?
We serve multiple eCommerce sectors, and we are quite distinguished in the government sector, as we are the technology provider for the eDirham – the ecosystem adopted by the federal government of UAE to collect its revenues. It helps them monitor the revenue collection process in real time, as well as offer the user multiple channels to pay for their government services – for example, mobile payments, e-commerce and kiosks.
How do you ensure your payment gateways are secure for your customers?
Our 'Smart Route' solution allows us to identify payment types by making use of the first six digits on a card. Without asking for or educating the end user, we will be able to check the card type and where it's from, and automatically route the transaction to the cheapest network for the merchant. This also opens larger market share for merchants, as most of the region's cardholders are debit card holders, not credit card holders. Most of the banks in the region block the use of debit cards online due to security limitations and concerns. However, our technology is able to connect with these domestic schemes and comply with security regulations, so that we are able to open those cards for payments where others couldn't.
Another of our services, Fawter Online – that we've just launched at Seamless Middle East, is used by merchants that receive orders through emails, phones and social media, and therefore that want to receive payments remotely. We allow them to create invoices online and then share it with their customer via SMS, WhatsApp, or email with a short URL. When the user clicks on that, they can then fill in their details to complete the transaction. This enables the merchant to have an online payment tool without really having to make much investment. This tool is not only useful for SMEs, but also larger enterprises such as airlines, because they now accept sales through call centres, and if a call centre asks for your card details over the phone this can be very risky. Fawter Online, which is a product under our 'URL to Pay' platform, can be integrated with airline booking engines to prevent even the high dependence call centre agents from making one simple mistake, as this whole process can now be done through automation. When a booking is made, an invoice is generated and automatically shared to the customer through their channel of choice. When the URL is clicked, we check again with the airline to check we have the right amount on the invoice, in order for the payment to take place. This integration between payment gateways and merchants is so important.