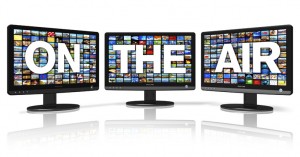 In an industry synonymous with information sharing, media and broadcasting organisations in the region are investing in technology to manage, the infrastructure and network, while enhancing the creation of dynamic content to cater to a wider and more demanding audience
The mass use of the latest information technology for everything from creating and broadcasting content has created an environment drastically different from years prior especially for the media and broadcast sector a wider audience without the need for traditional broadcasters and distribution channels.
For one, today both individuals and organisation can create content and share this with.
In this day and age the scheduling of media is largely driven by the consumers who expect to be able to access digital content across multiple mobile devices like smartphones and tablets. This not only necessitates the need to create content but also establish platforms that aid in the ability to share quality content across various consumer devices.
Media and broadcasting businesses, today, are clamouring to find the most advanced applications and technology solutions to reduce the costs associated with managing a complex IT infrastructure required to deliver personalised content. From creating multi language content to developing applications to capitalise on the trend of digital access, these organisations are making significant investments in IT to beat the competitor – and the Middle East is no different.
" As the sector in the region continues to grow, we are relying more and more on IT based solutions, such as adaptive streaming technologies and convergent delivery systems to share and distribute content
across multiple devices like TVs, PCs, tablets and smartphones," says Mike Sneesby, VP of IPTV and operations , Intigral. According to Sneesby, Intigral not only provides digital media content but also customises, manages and delivers this content across multiple screens- Web, IPTV and Mobile.
Ali Radhi, head of IT at popular TV station MBC agrees, "The business expectation from IT has evolved from simple computing and connectivity into end-to-end media and broadcasting solutions. IT as an industry has earned the trust of media and broadcast organisations to help them develop stable and flexible platforms to deliver quality content."
Distinguished dynamics
Much like any other industry, the media and broadcasting organisations have some unique requirements and key among them is their need to stay constantly updated and need to share information across multiple platforms and diverse consumers in real time.
"The speed to market can make or break a campaign or the loyalty of a client and as revenue margins continue to contract while costs associated with the maintenance and management of an IT infrastructure
continue to increase, media and broadcasting companies are quickly realising the criticality of investing in advanced network and application performance solutions," says Adam Ridgeway, managing director,
Mediacubed, a professional networking site geared towards the media industry.
These can be broadly divided into the older and established print players, who are stepping into the digital domain, and the relatively newer TV and radio broadcasters who are trying to harness the changing nature of consumers into existing delivery mechanism. Then there is the new media, or entirely internet based news and entertainment firms, that use the web to deliver multimedia-rich content to the world.
According to Ken Doctor, a news industry analyst at Outsell, print media companies are investing in IT to help them monetise vast out-of-home-market audiences.
"This audience infinity turns out to include a lot of people who aren't really all that valuable to advertisers and who won't pay for digital content. While Google, Bing, Facebook and Twitter expose print media to many times more would-be readers than they could ever reach in print, only a small percentage of those exposed will actually become regular digital readers. Search and social media offer media brands lots of
fly-by traffic, but valuing those fly-by flocks highly would be like counting print readers who happened to snag a piece of a flying newspaper as it blew by on a windy day," he points out.
Most agree with Doctor's opinion, stating that this is the reason behind print media companies investing heavily in analytics that help them understand the reading and shopping habits of its readers, applying that fast-rushing river of data to presentation, pricing and product decisions. According to Doctor, global brands such as the Financial Times are already using the data — from regular readers and some of that fly-by traffic — to hone a successful digital revenue stream.
"In 2010, the Financial Times reported an increase in advertising revenue, circulation revenue, audience and usage while most of its peers were still struggling with negative numbers on all those fronts," Doctor said.
The amount of data created by these firms requires them to not only gain constant intelligence from it but to also store it right in order to maintain integrity and security. In other words, there is a continuous need for digital storage and archiving solutions.
"The broadcast archive is changing, and the driver is the migration away from videotape. Now that videotape is reaching end of life as a storage technology, the archive becomes a repository for files, rather
than the physical asset that a videotape represents. A file no longer has the intimate association with the recording medium as with a master videotape," explains Radhi.
The challenge associated with this technology need as Radhi points out is that it takes serious technology planning if the archive is to last as long as tape, typically 25 to 30 years or even longer. Data storage
typically has a short life, less than five years for a disk drive.
"By the time videotape starts to deteriorate, whoever sent it to the archive may well have retired; it will be someone else's problem. Files must be constantly migrated to the latest storage technology, so a technology solution to preserve the archive must be put in place today, not in 25 years time," he adds.
Experts point out that many of the IT developments in data archiving are designed to maintain documents for regulatory compliance, which in most cases is less than 10 years. Broadcasters regularly air series from 40 years ago, or even older, and therefore commodity IT systems are not necessarily going to meet the needs of long life.
"The balance of the value as an asset versus the cost of maintaining an archive is perhaps the biggest problem in designing an archive, in proving the ROI," says Radhi.
According to industry professionals, the nature of a particular archive can vary based on the different department functions. For instance, in the case of a news department, archiving represents news history and will need to be maintained for decades; for a transmission department the archive is a low-cost
repository for programs for the duration of the rights window and for the program commissioner, the archive stores the program as an asset well into the future, as long as it can generate revenues.
Naturally, deciding what to keep and what to delete is not an exact science, and when choosing the archiving system it is essential to keep in mind that what seems effective today may not be the optimum choice next year.
While many broadcasters have adopted a mix of different systems as the most costeffective system for their needs, outsourcing digital storage or cloud storage and archiving remains an option. .
However, many broadcasters have concerns about security, retrieval times and catastrophic failures while others are concerned about the need for high-bandwidth connections to transfer larger media files.
Reaping benefits
Undeterred by the complexities associated with choosing and then investing in the right technology to increase efficiency and contribute to future growth, IT decision makers within the industry continue to
invest in a range of solutions to address different business needs.
Sneesby says, "Intigral has invested in IT based solutions that enable the delivery of broadcast quality content over IP networks, aid video on demand processing (ingestion, quality assurance and censorship) and for real time censorship of broadcast videos."
Discussing the benefits of these investments, he says, "Intigral last year launched the first IPTV platform in Saudi Arabia in conjunction with STC. We were also the first to bring true video-on-demand content to consumers in Saudi Arabia. Also, our investments have helped us launch a huge range of mobile content products contributing to our revenue growth significantly."
According to Radhi, MBC has invested in solutions to aid workflow automation and resource management, in addition to media asset management, virtualisation and archiving. "While some were critical to the survival and growth of the business others have helped better utilise technical as well human resources better, resulting in reduced costs, errors and redundancies," he adds.
In fact, end users are reportedly investing in technology to help them manage business applications and internal communication while ensuring that the organisation's networks and intellectual property are secure. Other areas of investment include ERP tools, mobility, content acquisition, among others.
Experts also point out that enterprises in the media and broadcasting industry have unique hosting requirements because of their need to rapidly scale infrastructure up and down based on specific new digital content releases, advertising campaigns and production schedules. Therefore, this sector is seen to invest in Infrastructure-asa- service (IaaS) platforms to help them stay competitive by managing IT staffing and management costs.
According to Mo Elzubeir, managing director, Mediastow, the biggest challenge associated with any technology deployment is change management.
"I remember a very ambitious project to streamline the publishing workflow at Saudi Research and Publishing Company (SRPC) failed miserably because editors resisted attempts to tell them how to do their jobs. The process didn't hold out and cost the entire department their jobs," cited Elzubeir.
"Taking my lesson from that experience, we make sure that staff is slowly introduced to elements of the upcoming change. It is also good to get people involved in the form and shape of the new technology they are about to be transitioned to. Taking ownership of what is to come helps overcome the human instinct to reject change," he recommends.
Radhi believes that the complex nature of media solutions combined with the high availability nature of broadcast solutions together requires creative IT customisation. "For example standard LAN switches will not be able to accommodate the strict queuing and buffering the video applications required. Standard and even high-end digital storage can't meet video streaming and files specific storage read/ write throughput. Customised solutions were developed in conjunction with the applications vendors. For these reasons performing a fully fledged technical Proof of Concept (POC) was absolutely crucial," he says.
Radhi says, "'Satisfied' is a word you don't hear often in the IT industry. "What more can be done links to our pain points, the need for a regional presence and professional and responsive sales teams, in addition to the provision of technically competent and qualified pre-sales and support teams, bigger regional equipment stocking and better pricing schemes (like frame agreements)."
According to Sneesby, while organisations are largely satisfied with the solutions and services provided by vendors in the region, he feels that engaging in new partnering models to help end users address the challenge of having to deal with a fragmented operator market in the region is still largely missing.
Despite the challenges and complexities associated with IT deployments in this field of operations, decision makers within the media and broadcasting industry share a positive outlook about the future of IT investments and the industry at large.
Radhi believes that the industry will witness more consolidation across IT and broadcast infrastructures with greater emphasis on unconventional search and indexing technologies focusing on unstructured data in addition to structured data. "We will also see better utilisation of Platform-as-a-service (PaaS) and Softwareas- a-Service (SaaS) technologies as the Internet quality in the region continues to improve," he adds.
Sneesby predicts, "As broadband availability improves across the region, we will witness acceleration in digital content delivery across advanced consumer mobile devices. I expect that the industry will attract a greater number of players and a greater investments harnessing local ICT talents."
Elzubeir concludes, "Today, it's all about integrating the different elements to provide an easy and accessible way to engage the audience and therefore the industry is going through the process of learning that social media is not just an IT investment but a way to communicate with the audience and we can expect this trend to generate greater momentum as more broadcasters figure out the many opportunities social networking channels provide."