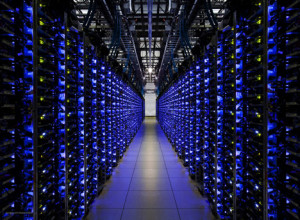 The face of the data centre is quickly changing, particularly in the Middle East. Virtualisation technology is reducing the physical space needed for data centres, and in an effort to go green, businesses are building data centres with environmental solutions in mind. In these smaller, more efficient data centres, business can do more with less. However, some are rightly concerned that this may mean a paring down of IT staff dedicated to maintaining such a data centre.
Data centre layout and technology has transformed in the past few years. "The role of data centres has changed to resemble the way power plants developed in the industrial age," explains Tim Hardy, Vice President, SAP HANA Global Centre of Excellence, SAP. "In the early 19th century, large industrial companies operated their own power plants because there was no uniform standard pertaining to the power supply, nor was there a reliable power grid." Once both were available, he explains, companies were happy to forego generating their own power. Newly created utility companies delivered the electricity reliably, and because of economies of scale, more cost-effectively than when generated by their own power station. As such, electricity became a commodity.
The analogy works for the modern day data centre as well. Data centre strategies continue to evolve with new technology innovations such as Big Data, cloud computing and mobility taking hold. The infrastructure of a data centre is no longer enclosed by four walls, and data that was once confined to the building is now being hosted by external service providers. Space is also being utilised differently in new data centres. Furthermore, servers are now consolidated and virtualised.
Virtualisation has truly been a catalyst in the changing face of the data centre. A few years ago, applications would sit on individual servers and were supported by their own storage. More applications meant more servers and storage.
However, this expansion was dependent on the actual physical space of the data centre. This started the era of virtualisation as we know it today. With the advent of server virtualisation, space issues are all but eliminated. Servers that would have taken up rack after rack are now drastically downsized.
Still, data centres do need space and power to function. Increased flexibility and agility has resulted in a huge jump in density. This means that power consumption has increased to give faster processing power and speeds. Speeds have grown almost 40 fold and 100 GB processing speeds are coming in the near future.
With the amount of power required to support a modern data centre, cooling systems are a fundamental element to the overall set up. The modern data centre requires a state-of-the-art cooling system. "Technologies such as cooling of racks – liquid cooling in racks, horizontal cabinets instead of vertical ones for better cable management are the most recent," says Mahesh Jaishankar, Vice President, datamena. "Nowadays, newer processors can run cooler and at higher temperatures which means that data centres can now run at a slightly higher temperature than before."
Cooling presents a particular problem in the Middle East, with outside temperatures soaring for much of the summer months. "Data centres in the Middle East face both temperature swings, and increasing density that drives demand on cooling, especially as data centres grow," says Den Sullivan, Head of Enterprise & Architectures, Cisco Middle East, Africa and Russia.
Jim Curran, Vice President, Enterprise Sales, Middle East and Africa, Commscope, agrees that regional temperatures can wreak havoc on Middle East data centres, "In the region, outside air cooling is not viable for most of the year, which means that companies need to develop more creative solutions to cool their data centre efficiently without using huge amounts of power."
The modern data centre, both regionally and worldwide, must also put security at the forefront of their infrastructure. As data is being pushed into the cloud, protecting sensitive data is paramount. According to a report by Gartner, industry analysts have projected that worldwide spending on public IT cloud services will exceed $107 billion by 2017.
What's more, public cloud is growing by leaps and bounds with predictions of revenues reaching $20 billion by 2016. "Since a company's most important information is stored in the data centre security is a vital element, network, access, content and even physical security in both access control and video surveillance is vital, especially with access control," says Sullivan.
Software-Defined Networking (SDN) is also a key element in the portfolio of technologies changing the shape of the data centre. SDN goes hand-in-hand with virtualisation efforts, and as such plays an important role in the new, more virtualised data centre. "Management models are shifting from checking boxes to a holistic approach," explains Sullivan. "CIOs expect simple, flexible, automated, and agile infrastructure, instead of the increasingly complex virtual overlays that dominate current SDN."
With virtualisation and downsizing of equipment as the lead game-changers in the modernisation of the data centre, IT staff may begin to worry if their positions may not make the cut. However, a smaller physical set up may not translate directly into the need for a smaller staff. Instead, members of staff may need to take on different roles and learn new skillsets.
"As an example," says Mechelle Buys du Plessis, Solutions Director, Dimension Data Middle East, "where companies in the past spent the majority of their IT budget on operations they can now re-invest that budget into uplifting the skills of operational staff to work at the application and infrastructure API development level – which can also lead to improved innovation within the business."
A more efficient data centre, therefore, does not necessarily mean a small staff. Instead, it can translate into a more efficient team. IT employees need to use their newfound free time to explore new technologies and strategic IT issues. Efficient data centres translate to better and more optimal utilisation of resources rather than cutting-down of staff.
The face of the data centre is undeniably changing. Though change can be difficult to accept, comfort can be taken in the fact that these changes will result in more efficiency for the user. The abiltiy to adapt, in the end, will be of great benefit. Smaller racks, more efficient cooling systems and streamlined storage will all undoubtedly result in a staff with more time to dedicate to strategy and development.