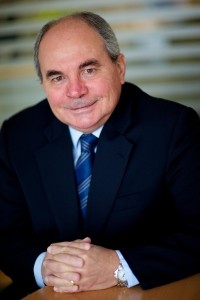 Small and Medium Businesses (SMBs) represent an important element in the business ecosystem of the Middle East. Industry analysts predict the number of SMBs is slated to grow significantly over the coming years, offering enormous potential that cannot be ignored by the channel. Even the top-tier vendors are now rolling out slimmed-down versions of their products aimed at enticing this market segment.
Various industry surveys indicate that SMBs in the region are gearing up to upgrade their technology infrastructure to enable them to compete with large enterprises, but are very sensitive to price and return on investment. In this context, channel partners will have to understand their needs and deliver appropriate technologies at the right price to cash in on the opportunities offered by this hugely under-served market.
As the channel competes for the attention of SMBs, it needs to realise that selling to these customers is different from selling to enterprises, and they expect more from partners than ever before.
Mourad Zohny, Business Partners Organisation Manager for the Middle East, Egypt and Pakistan, IBM, explains the difference: "When selling to an enterprise, you actually engage right from the beginning of any particular opportunity that you identify with that customer. So you work with the customer through the development of the requirements, satisfying and addressing all those requirements. The approach is a little bit different in the SMB market because you are really talking about a large number of customers who you are trying to address with similar solutions that you can replicate in many different places. With enterprises, you kind of tailor a solution to their requirements, but with the SMB market, the requirements – from our knowledge and experience – are pretty much similar.
"When you have a pre-packaged solution – both hardware and software – that is central to deploy, this is the approach we are taking with our partners to make those types of solutions available and ready for the channel."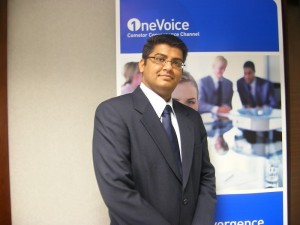 Renton D'souza, Divisional Director, Comstor, offers a different perspective: "Price sensitivity and simplicity of solutions are key differentiators of the SMB in comparison to the enterprise segment. Vendors have begun to understand this in the recent past and have started launching products specific to this segment loaded with less features, but easier to use. Resellers, on their part, try to bundle their service offerings around simple-to-install-and-maintain solutions that allow the SMB to get better business productivity without being burdened with high maintenance or training costs."
Mike Hibbert, Channel Manager MENA, Infor, says that selling to SMBs, unlike enterprises, requires more knowledge sharing and education into the SMB customer. "Whilst the SMB understands their business and market place well, they often lack clear understanding of how technology can enhance and streamline their business, and business processes. Besides, IT skills within the SMB are often quite light," he says.
Ali Hyder, CEO, Focus Softnet, agrees that SMBs are generally understaffed when it comes to IT, where they may or may not have an IT department. "The user base in an SMB is smaller than that of an enterprise and the budgets are also smaller. Usually, since the solutions for SMBs require a shorter time to deploy, the sales cycles for SMBs are definitely shorter than those for enterprises. SMBs need to be assured that the solution they are buying is reliable and the vendor and reseller are there to support them. The solution must also be flexible, scalable and easy to customise."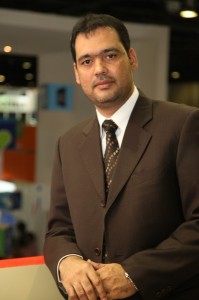 For channel partners looking to make inroads into the booming SMB segment, it is important to understand the fact that challenges facing SMBs are very similar to the ones confronting large companies.
"It is important to recognise the challenges that an SMB faces on a day-to-day basis. They are completely different to what an enterprise would face. High turnover of labour is probably the biggest challenge faced in this market. The labour market is also incredibly short on specialist skill sets, which drives up the cost of hiring people. It is important for vendors like us to help address these challenges by making our products easy to install, configure and maintain," says John Spoor, Regional Director, GFI Software.
Zohny from IBM says that the challenges are the same as everywhere else: "Every business today is facing market changes and challenges in the way they do business in terms of profitability, costs and cutting expenses. So I believe the challenges are almost the same everywhere. It depends really on each customer and how they will adapt to those changes in the environment surrounding their business."
D'souza says that SMBs in the region are burdened by a number of challenges. "Security is a big issue, with the region being amongst the most vulnerable for hacker attacks and cyber crimes. DDoS (Distributed Denial of Service) attacks in particular are on the rise in the financial sector. Mobile security is another issue – with vendors claiming that security levels on smart phones are not at acceptable limits. Political instability around the region has also stunted growth," he says.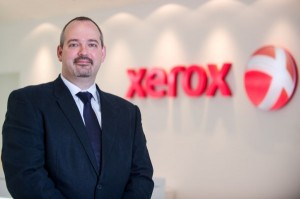 Vendors, even the ones who have shunned the SMB market, are fine-tuning their channel strategies to address this segment. A case in point is Xerox, which has recently launched products specifically designed for small businesses. "Given the breadth and diversity of the SMB sector, one of the major challenges for a vendor like Xerox is market coverage. A direct sales model is not cost-effective because, even if Xerox could hire enough sales staff to cover all small and medium businesses, that expense would be rolled into the total cost of the products, putting them out of reach for a cost-conscious enterprise," says Dan Smith, Head of Integrated Marketing for the Middle East and Africa at Xerox's Developing Markets Operations.
To reach the SMB market effectively, Xerox uses a distribution channel characterised by mutually beneficial partnerships. The two-tier distribution strategy comprises, on the first tier, master distributors – logistical companies, which are very good at moving boxes and warehousing – and, on the second tier, resellers, dealers, and concessionaires – local business owners often known to customers in their areas. This second tier allows Xerox end-user customers to develop relationships with a local business that provides support and service.
GFI Software, which caters specifically to this market space, classifies SMBs as companies with less than 1,000 users. "Therefore, in the MEA region, we need to be careful on how we present our solutions to the channel. We need to ensure we maintain our relationship with the 100-user, and below, customers without deterring interest from the larger-size accounts. We cater for all customers from five users upwards. Our biggest installation is over 300,000 IPs," says Spoor.
Vendors also offer tips for solution providers and integrators to win business in the SMB space. "When selling to SMBs, solutions providers and integrators should first understand the customer needs and provide solutions that address those needs.
"Channel partners who are successful in selling to SMBs usually have a strong understanding of the SMB market and their purchasing decisions. They need to help SMBs understand how IT can help them be more efficient, cut costs and grow. To do all of this, they need to enable themselves with the right training and certifications, train their staff on the latest technology and value propositions," says Hyder.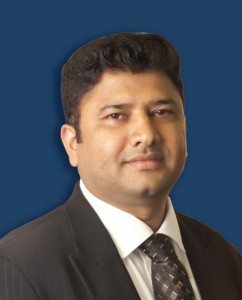 Smith from Xerox says it is essential that the offering is a scalable investment for the future that provides value to the business in removing a key pain point or automating a process to allow staff to focus on their jobs. "Ensure that the solution is backed by a clear support offering. Don't sell and walk away. Listen to the customer – don't suppose that you should offer exactly what they ask for as sometimes the customer could benefit from a consultative approach – but don't be pushy. Make suggestions and offer your insights – it could be the way to become a trusted advisor rather than another supplier," he advises.
D'souza stresses the importance of turnkey solutions that keep it simple, Stupid. "Any VAR, SI or solution provider trying to make inroads into the SMB space has to have offerings that are simple to use, easy to deploy and cost effective to maintain. It's the job of the channel to ensure their vendor offerings align as well. There are still vendors out there that strip enterprise-level boxes down and then slap on a new sticker and launch a 'SMB' product with great fan fare."
Business consulting is as important as the technology while selling to SMBs. "This is because there always needs to be a strong business proposition depicting the impact on business. It is here that SMBs can see the business relevance, whether it increases productivity of the organisation or create additional avenues for the business. In my opinion, a granular strategy of business consulting along with how the technology will support and enhance the business really matters," says Shahnawaz Sheikh, Regional Director for MENA and Turkey, Dell SonicWall.
Daniel Schmierer, Senior Vice President for the MEA and Turkey, Polycom, adds that the main challenge has been educating smaller businesses about the accessibility, quick ROI and results of unified communications solutions. "Despite the increasing adoption by enterprises, it is still an area that causes confusion across the business world, in particular the SMB segment. Many decision makers are still concerned about infrastructure investment and interoperability. Our job at Polycom, with the help of our channel partners, is to close that gap between the early adopters and the latecomers to the market by educating businesses and providing expert consultancy and support around the benefits of utilising these solutions in the business world."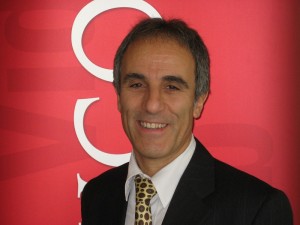 Hibbert agrees that customer education is a crucial element of the sales cycle. "The customer needs to understand that the technology is a business enabler in all (or most) parts of their business. The business consultant clarifies the big picture," he says.
What are the key technology areas of interest to SMBs this year, where solution providers can create a differentiation? D'Souza says that optimisation for mobile computing, social media, data protection and greater take up of cloud offerings will be hot this year.
"Solution providers need to work in tandem with vendors who are taking a lot of these initiatives very seriously and coming up with solutions and architectures that can enable businesses in the SMB space. The most successful solution providers will be the ones that take these vendor solutions and build service offerings around them before taking them to market. This will enable customer loyalty while creating a great deal of value in the process for the SMB," he adds.
Smith believes that cloud computing will gather steam as SMBs look to capture opportunities here: "Bring Your Own Device (BYOD) will be another trend that will see an upward spiral, and clients will have to work with vendors on the challenges this brings in security, application development and mobile working."
The combination of consolidation and cloud services is going to be dominant in 2013, according to Sheikh. "SMBs have limited resources and consolidation will help them with having networks and applications centralised, giving them more control. SMBs are also looking at cloud services as a cost-saving approach towards their business," he sums up.
As vendors come out with new products and services to better serve the needs of the SMB market, the time is ripe for channel partners to leverage the demand, revamp their market strategies and drive growth into this lucrative segment.