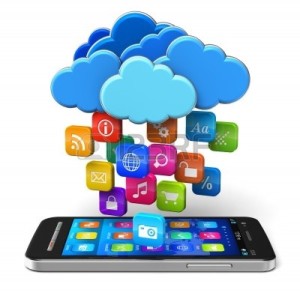 IT departments are outdoing each other in the contest for unpopularity across the workplace. If you thought restricting access to certain websites on office time was bad, see the look on the face of an employee who has been told that they can't use their smartphone or tablet at work, or use it at home to check work emails. I certainly don't envy the CIO who is charged with explaining that to hundreds of disgruntled employees. 
There are a number of reasons why CIOs will be taking a tougher line with BYOD. Security threats are rife, with attacks to mobile devices and applications common. The concept of 'any device, any time, any place' has meant that BYOD is an issue CIOs can no longer wish away, with the prospective rewards of increased productivity and faster decision making too great to ignore.
The general consensus in the IT industry is that those who bury their heads in the sand and dismiss the effects of the trend will suffer in the long term. With a proliferation of smart devices, an increase in mobile malware and the malicious sharing of mission-critical information, something has to be done.
"Until recently many CIOs could safely ignore the impact of mobile, knowing that the majority of their staff would continue to use fixed devices or at least corporate-provided mobile devices," says Richard M. Marshall, Research Director, Gartner. "Now, however, mobile momentum is such that companies must include them in their policies: either accepting BYOD and corporate-owned devices or banning personal devices and providing equivalents. Either way, CIOs must act."
According Cisco's Visual Networking Index: Global Mobile Data Traffic Forecast for 2012 to 2017, in the Middle East and Africa, there will be 849,226,090 mobile users in 2017. The expected increase in mobile traffic is partly due to continued strong growth in the number of mobile Internet connections—personal devices and machine-to-machine applications—which will exceed the world's population, which the United Nations estimates will be 7.6 billion by 2017.
The need to do business anywhere has led to mobility becoming the expected norm among workers. This means fast connectivity is a matter of necessity, says Ralf Haubrich, Vice President, CEEMEA, Sophos: "Information and mobile office have been a major driver of mobile technologies over the last few years and since information goes at the speed of sound, so must the modern office follow."
Speed is not all that is needed, according to Ahmed Youssef, BDM, MEA, Alcatel-Lucent: "In the mobile enterprise, user experience matters. It must be intuitive and available over wires or wirelessly, providing the user freedom to seamlessly move between whichever media and device they prefer at that particular time."
BYOD is underlining the distinction between corporate and personal devices, with users now viewing their own equipment as better than what is provided by their employers. With a broader range of mobile devices connecting to the network, this necessitates bandwidth that goes beyond the planned capacity of office Wi-Fi, and extended gateways. In other words, BYOD is having a massive impact on how CIOs think about their infrastructure.
"For those CIOs serious about embracing BYOD, attention to the supporting infrastructure is critical to their success," says Glen Ogden, Regional Sales Director, Middle East, A10 Networks. "Mobile devices behave very differently over the network to fixed devices, therefore it is necessary to deploy an infrastructure that truly supports their use. Smart devices connect over a multitude of mediums, often with their own connection profile, be that Wi-Fi, Edge/GPRS, 3G or LTE. An application needs to be adequately protected from this confusing environment to allow it to serve all users in a manner appropriate to the way they connect."
Nonetheless, although it may be necessary to implement an infrastructure that supports mobility, this is not straightforward. Current infrastructures have not been designed for the operational management and security demands of enterprise mobility. Increased productivity and new business processes are the carrot, while complexity and security risks remain the proverbial stick.
So how are these security concerns best-addressed? "An integrated solution that supports the five key areas of enterprise mobility—user and app access, app and data protection, device management, threat protection, and secure file sharing—provides complete mobile protection," says Amer Chebaro, Regional Manager, Gulf and Levant, Symantec.
Manish Bhardwaj, Regional Marketing Manager, Middle East and Turkey, Aruba Networks, believes there are two main ways of dealing with BYOD security issues: containerisation, which has three sub-methods, and a converged infrastructure. "MDM's most recent evolution is known as containerisation: a separate zone is carved out on the user's device, in which authorised enterprise apps and data reside, with policy controls applying only to the container's contents, not the entire device," he says.
"Three different containerisation examples are: the sandbox, where enterprise applications and data are put into an encrypted space, or folder; virtualisation, where multiple virtual machines run simultaneously, and a hypervisor allows IT to securely manage the enterprise's virtual domain, while the user manages the personal virtual domain; and the wrap, where each application is dynamically wrapped with a layer of security and policy. The other option is putting network, application, and device management together in one integrated system."
Niraj Singh, Business Services Director, Vodafone Qatar, believes that remote control is imperative to a robust mobility strategy. "Part of our recommended security protocol is ensuring that all devices are able to be controlled remotely, when required, ensuring that remote lock and wipe can be instantly deployed, for those occasions where devices are lost or stolen, safely securing confidential company data," he says.
What sorts of innovations can a mobility-first approach bring, then? "Mobile provides many new ways of working, but the key innovation for many businesses is streamlining information flow," says Gartner's Marshall. "Suddenly, mobile workers can see all the information they need in a timely manner. Managers can approve requests between meetings. Everything moves faster, decisions are freed up.
"Other areas of innovation are only limited by imagination in theory, although back-end systems and corporate inertia can be limiting factors. Use of location, built-in cameras and other sensors have huge advantages in automating processes that previously required separate devices or forms to be filled in."
Abdulla Hashim, Senior Vice President, ICT, Etisalat, says, "A mobility-first approach can bring mobile business intelligence and analytics on tablets and smartphones that help in quick decision making, which is vital to any organisation. It can also bring mobile collaboration, in which clients augment traditional unified communications and collaboration tools, where integration is implemented at the server side."
Osama Al-Zoubi, Senior Systems Engineering Manager, Cisco, is clear on how businesses can take advantage of the mobility-first approach. "Ultimately, the benefits to any organisation that embraces BYOD initiatives can be lucrative," he says. "The ability to quickly respond to user needs, boost user productivity, realise significant cost savings and enable greater collaboration within the enterprise are but a few of the benefits that can be reaped from this growing trend."
Put simply, the stubborn, old-fashioned CIO will ultimately miss out in the long term. Rejecting BYOD will cause office morale to plummet, as well reducing productivity and efficiency of task completion. It seems clear that IT executives have one of two options: bury their heads in the sand and become a hate figure for their entire organisation, or have an in-depth look at how to implement the infrastructure needed to carry the business forward with this exciting technology.