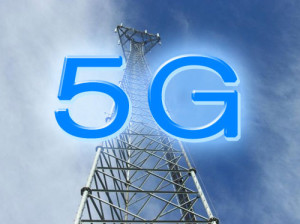 5G is also much more of an evolutionary technology than 4G or 3G were – not just in terms of outcomes, but in terms of core network technology.
It is envisaged that 5G, set to be rolled out around 2025, will have the potential to enable the Internet of Things trend, as it will be able to provide the bandwidths and speeds necessary to support trillions of connected devices.
5G will encompass spatial division as the foundation of the air interface, leveraging techniques like massive MIMO (multiple input, multiple output) achievable in devices because of the high frequency of spectrum that will be used.
This spectrum will also need to be auctioned off by governments, or telcos will have to reutilise the existing spectrum.
5G will also use 3D beamforming to form narrow beams that divide the space around a 5G base station more efficiently. Devices will have links to multiple cells simultaneously which should boost robust connectivity – this will mean fewer dropped calls as well as better reception and data transfer.
The new technology is also expected to use spectrum far more flexibly and shift as needed between access and fronthaul and backhaul.
What really is 5G?
Don't feel bad if you don't really know anything about 5G wireless networking – because, by most standards, it doesn't actually exist yet. And no one seems to agree on precisely what the term 5G even means.
"There is no acceptable definition of 5G yet as the concept itself is still only maturing. According to the GSMA there are two different definitions: one, a service-led view which sees 5G as a consolidation of 2G, 3G, 4G, Wi-Fi for greater coverage and always-on reliability; and two, a view driven by a step change in data speed and order of magnitude reduction in end-to-end latency," says Paul Black, Director of Telecoms and Media at IDC META.
Pan En, VP of Middle East, Huawei, agrees: "5G is still at the research and innovation stage. As such, clearly defining 5G is of utmost importance, as are calls for wider discussions on the definition of 5G."
Today we see 5G wireless networks as a blend of pre-existing technologies covering 2G, 3G, 4G, Wi-Fi and others to allow higher coverage and availability, as well as higher network density in terms of cells and devices. The key differentiator is greater connectivity as an enabler for Machine-to-Machine (M2M) services and the Internet of Things (IoT). 5G networks are further anticipated to have 1,000 times more capacity than current mobile broadband networks along with a 10GB/s individual user experience, he adds.
But despite all the hints at the shape of the technology to come, and broad agreement about what, exactly, 5G ought to be able to do, the question as to why there is a need for 5G still remains.
"5G is needed to address a range of new service capabilities that don't appear to be easily supported via direct evolution of LTE. The most notable issue is the need to introduce new radio waveforms to exploit the proposed new spectrum band somewhere above 20 GHz to be used for small cells that is due to be identified at the ITU-R WRC2019 conference with licensing likely in the years to follow.  In parallel we see an advantage to introduce a new radio solution in existing cellular bands that would complement LTE access and offer improved support for Internet of Things (IoT) devices and background traffic on smartphones," says Alain Biston, President, Wireless EMEA, Alcatel-Lucent.
Saleem AlBlooshi, Executive VP- Network Development & Operations, Du, says 5G is a must with everything in future expected to be connected by wireless to enable monitoring and collection of information and control of devices. "Wireless services will become more extensive and enriched through richer content being delivered in real-time and with safety and security of the communications being ensured. Examples of such emerging services (which may use new and evolved types of mobile devices) include high resolution video streaming (4K), media rich social network services, augmented reality, and road safety."
Glen Ogden, Regional Sales Director –Middle East, A10 Networks, says that the rapid adoption of BYOD concept and proliferation of cloud services is another reason why we need 5G. "That is driving on the business side of things a higher demand for bandwidth, a higher demand for response time and a higher demand for coverage. For all this kind of activity you need to have a backbone service that is going to deliver and this is where 5G comes into play. While 4G networks made huge advancements over 3G networks and delivered very quick internet speeds over the mobile, there is still going to be room for improvement as data increases and as file sizes continue to increase."
What are the key technologies one can look forward to with 5G?
Automation could be one of the central features of 5G, for the sake of both end-user functionality and the health of the network itself. Built-in intelligence could be used to provide location-aware services – turning on a home's climate control when the owner is detected leaving work in the evening, routing phone calls to different devices, depending on which is close by – as well as self-configuration for maximum performance and reliability.
With theoretical speeds of 10GBps and latency of less than 1ms, some of the potential applications are around real-time applications and solutions such as autonomous cars. However, the technical challenges around fulfilling a latency of less than 1ms are significant and will have to be overcome before 5G enables these solutions, says Black.
He adds that in any case, telcos will have to make considerable investments to enable 5G technologies and will need to look at various ways in which they can generate revenues for their investments including partnerships with different players in the ecosystem.
AlBlooshi from Du provides an operator's perspective: "Examining 5G requirements and solutions is basically an exercise in planning a network evolution plan that spans six to seven years. While past generations have been identified by a major new technology step, such as the definition of a new air interface technology, 5G will be approached from an end-to-end system perspective and include major technology steps both in the radio access network and the core network."
One of the few things that is clear about 5G is that we won't see it in the marketplace for some time – most sources agree that 2025 time frame for 5G-enabled goodies at retail is the best guess.
En from Huawei says 5G is presently in its early research stages. New IMT spectrum is expected to be agreed upon for the World Radio Communication Conference in 2015. The ITU is also currently at work on IMT spectrum requirements for 2020 and beyond. "With this in mind, we believe the commercial operation of 5G telecom services is expected to start globally between 2020 and 2030."
Biston from Alcatel-Lucent adds that first commercial networks are expected to open in 2020 with other countries following over the period 2020-25.  5G launch will be a more "gentle" process than 4G with services introduced in a number of waves.  First will be the addition of a new 5G "low" band carrier on macro cells, to be followed by the launch of new 5G "high" band carriers on small cell sites in high traffic areas.  Finally we will see a gradual expansion of 5G capacity on macro layers as new spectrum is released and legacy 2G and 3G systems are switched off and their spectrum re-farmed for additional 5G "low" band capacity, he says.
Whatever the nature of the eventual 5G technology, the good news for businesses is that the technology isn't something that will have to be dealt with tomorrow, with 5G's flexibility and intelligence promising to be similar to cloud computing. What's more, the future looks promising.