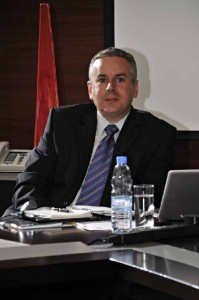 By Sathya Mithra Ashok
Hardware that is not yet ready for virtual platforms, licensing issues with software and the persistent problem of skilled staff are some of the barriers that IT managers in the UAE are facing when it comes to virtualisation and consolidation. According to the IT managers who had gathered at the CPI-Riverbed roundtable on Wednesday to discuss the next phase of virtualisation, these constraints prevented them from fully taking advantage of the options that the new technologies can bring to the table.
"There is no doubt that virtualisation can add to the capability of service delivery in an organisation. However, it does present challenges when you are trying to virtualise commonly used software and applications. Then there is also the issue regarding people. Virtualisation demands a completely different skill sets and this market still lacks in people who come with that knowledge," stated Mohammad Aboali, group ICT manager of the Mattex group.
The CIOs who talked at length about consolidation within the data centre, and the challenges they face when trying to move infrastructure back into central locations.
"We have done a fair bit of virtualisation in our organisation and we are looking to consolidate operations. One of the main barriers that I find here is the fact that we have to achieve business continuity, while managing a changing data centre. Of course, virtualisation helps to reduce the number of servers you are running – and we have achieved this – but it brings other management concerns and also the element of third party applications that do not operate or have enough support in a virtual environment. There is also the element of bandwidth cost and optimisation," stated Santosh Shetty, operations and IT services manager at Al Futtaim Group.
Dr Jassim Haji Hussain, head of IT infrastructure at Gulf Air, added that while vendors involved in virtualisation and consolidation often did not present the entire TCO involved in solutions, it is often up to the end-users to do research and conduct (proof-of-concepts) POCs and decide on an individual basis whether these technologies work for that particular organisation.
Many an IT manager gathered in the room talked about the falling rates of bandwidth in the UAE, which enabled increased consolidation efforts in their organisations. The IT managers also discussed the impact of virtualisation and consolidation efforts on wide-area network (WAN) optimisation, and how benefiting from these efforts is inevitably linked to the continued reliability of networks.
"We have been using Riverbed's WAN optimisation boxes for a long time and when we initially installed them, they provided us ROI within 7 months. This was especially welcome since that time the bandwidth costs in the country were really high. However, with lowering bandwidth costs we have found it an increasing problem to extract continuous ROI from the boxes," said Ashraful Islam, group IT manager for networks and security at Iffco.
Mark Lewis, senior director of marketing and alliances for the EMEA at Riverbed, who was part of the roundtable, stated that the nature of WAN optimisation and appliances had changed over the years and become less about reducing bandwidth costs and more about speeding applications and ensuring delivery.
The importance of network reliability and the need to have increased visibility into networks, especially with consolidation efforts, reared its head often during the two hour roundtable. The managers bemoaned the lack of a single comprehensive management solution to give them visibility and analysis and encouraged vendors like Riverbed to build more functionality into their solutions to rectify the lack.
Lewis, while stating that Riverbed already owned and encouraged use of the free WireShark software, added that future appliances will include more features and functionality keeping the needs of IT managers in mind.
Lewis added, "In the near future, you will see more solutions being launched by Riverbed. We are focusing on elements that will enable private clouds, as well as support cloud technologies in the public cloud. You will also see more products focused towards enabling better networks and higher packet visibility."
The group encouraged vendors and providers to create software that was more tuned to virtualised environments and also urged them to consider better licensing policies for the same in order to make them more cost effective and to encourage further adoption of the technologies.