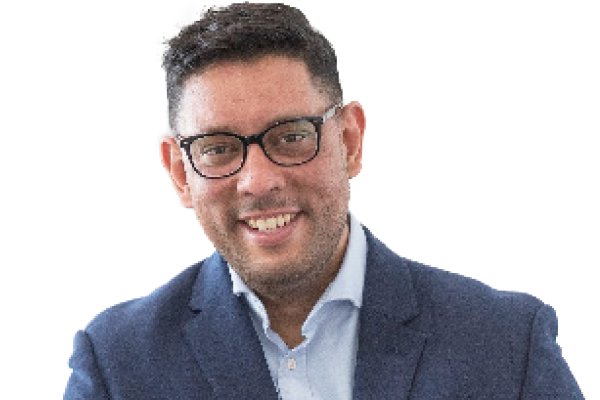 Nassar Hussain, Managing Director, EMEA, Soti, talks business and partner strategy for the region.
Can you give us an overview of Soti's operations? 
Soti, an enterprise mobility management firm, has been in operations for the last 25 years. We enable organisations to use mobility to meet their business goals.
We have been established in the Middle East and North Africa (MENA) region for almost six and half years. Our business in the MENA markets has grown from strength to strength and the key factor behind this success is – we are a channel-centric company.
As a company, we believe in long-term relationships and partnerships. Partners find us interesting because we enable them to open up additional revenue streams. For example, we enable a company that offers hardware to start offering managed services. We enable companies that are offering software solutions to be able to offer additional support services. We see our partners as enablers for Soti.
We have a strong team in the MENA region. From the partner's perspective, we pretty much do all the legwork in each market to help the partner achieve his goals and targets.
Soti has the unique advantage of being able to view the market's evolution. We are in a position to take our experience and educate our partners. This allows our partners and ourselves to stay ahead of the curve.
What was the channel strategy and how has it changed considering current market scenarios?
Recently we have put together a programme called Partner Altitude. This allows us to streamline and fast-track partner engagement and also make sure partners have the right tools, support and people available. The Altitude programme has helped us streamline the focus for the channel. The programme itself has been a big driver in bringing in new partners and supporting those partners in the long term.
We continue to enhance the programme as the market, the company and our channel evolves. There are always new technologies coming out. It is important to stay in sync with market developments. We have Internet of Things (IoT) connected deployments and live scenarios of customers using our technology to manage non-mobile type of devices. The Altitude programme is central to enhancing the experience of our partners and giving them an insight into what we are doing. Last year, we saw a 26 percent year-over-year growth in our channel ecosystem with a 45 percent growth in our revenue through the channel programme.
Is the programme customised as per region?
It is a global programme that is localised for each region. Customisation is critical because what works in one market may not work in others. We have different stages of the partner programme. Several of these stages are based on what type the partner is. For example, if it is an ISV or a software company, there would be different criteria and markers within that programme. All of our partners, irrespective of what stage they are at, get a dedicated account manager. They have a dedicated presales engineer and have access to all the resources available. They all have the same amount of knowledge and resources. It completely depends on how the partner want to drive the engagement with us.
Who are some of Soti's typical partners? 
We have a great mix and in this region particularly, we enjoy a lot of diversity. We have resellers who sell hardware devices and technology, systems integrators and ISVs.
What is the company's business focus for 2017?
Our focus continues to be enhancing our channel presence and supporting our channel market. We are excited about the region as we expect many of our success stories to come from here.
What can partners expect from Soti going forward?
We have enhancements coming to our support for multiple platforms. IoT will be a huge driver and we already have related deployments for this region. We have our IoT technology which will be specially launched in 2017. There is a lot of technical innovations that partners can expect from us. And there is also several enhancements that are going to come for our outreach programme to help our partners streamline the processes right from ordering new licenses to receiving support.
Partners are our lifeline, we will continue to stay as a channel-centric company.