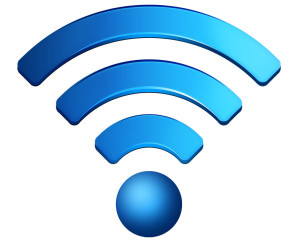 Given the spiralling cellular data bandwidth needs fuelled by the explosive growth of smart devices and bandwidth-guzzling applications, mobile carriers are forced to look for alternative data solutions to relieve their already-strained networks. One such option is Wi-Fi offload, which is being embraced by carriers around the world as a practical part-time solution that is cost-effective and relatively easy to adopt without regulatory hassles.
To make Wi-Fi offload work, carriers are either reaching agreements with local/global hotspot aggregators, installing independent hotspot infrastructure, or doing both, just to facilitate Internet access for the hotspot-connected subscriber. Once the subscriber is connected through a Wi-Fi hotspot, the data load on the carrier's cellular network is relieved, leaving more bandwidth to be shared by other customers.
The industry experts are also advocating carriers to make Wi-Fi an important and integrated part of their overall network infrastructure, even beyond offload. Integrating sophisticated Wi-Fi solutions into their core networks would open up a number of opportunities for carriers, making it possible to attract more customers and provide better service to existing ones, thereby strengthening their position against competitors and even bring in more revenues.
Are Middle East mobile operators waking up to the opportunities of an integrated Wi-Fi approach? "Many operators realised early the benefits of integrating Wi-Fi into their service offerings and started deploying Wi-Fi as a hotspot service for public access," says Rabih Itani, Technical Manager – Service Providers, Aruba Networks. "Wi-Fi access then quickly transitioned from manual web authentication into auto-logon SIM based authentication and started to be integrated with the operator mobile backend systems for authentication, policing and charging. This opened the door for more operators to adopt Wi-Fi for offloading their cellular networks, reducing churn, or even adding new revenue streams."
Nick Chadwgan, Carrier Wi-Fi Marketing Lead at Alcatel-Lucent agrees: "We are seeing operators turn their attention to carrier Wi-Fi as an integral component of their mobile broadband strategies as the potential for new revenue generation is compelling, and in many markets competitive positioning really demands it.
"Mobile and converged operators are looking to integrate carrier Wi-Fi with their cellular networks to provide their users with a seamless mobile broadband experience, which is best derived from secure and trusted connectivity across both carrier Wi-Fi and cellular radio access networks. On the other hand, fixed operators are approaching carrier Wi-Fi from the perspective of community Wi-Fi, venue coverage and extended hotspot strategies. We have seen cable/MSO operators leading the way as a competitive strategy versus mobile operators to improve their overall customer experience and reduce churn."
Sherry Zameer, Vice President, Telecommunication Solutions, Gemalto, says another reason to integrate Wi-Fi is the number of devices with built-in Wi-Fi is close to 100 percent, and highly performs in Wi-Fi, especially indoors. "Further, with more and more new types of devices being designed specifically as 'Wi-Fi only' carrier can decrease churn and make subscribers more "sticky" by offering Wi-Fi."
Apart from the inherent benefit of data offload, Wi-Fi offers many other benefits, including a consistent customer experience. Once sophisticated and integrated hotspot solutions are deployed as part of a carefully planned Wi-Fi strategy, tight integration means simplified, seamless handovers to Wi-Fi from cellular and vice-versa. Also, the integration would allow customers to seamlessly access regular carrier services, including voice, messaging and other value-added services.
Providing managed Wi-Fi services to businesses could be a new business model for carriers that are seriously considering Wi-Fi. The services would be ideal for SMBs, such as small-scale retail outlets, hospitality enterprises or branch offices, all of which are becoming increasingly reliant on Wi-Fi for efficiency, but lack the budget to install and maintain quality Wi-Fi services. "Operators are starting to integrate Wi-Fi in managed service offerings as a serious revenue generating business or simply to increase the user traffic over leased Internet links. Operators soon then started collaborating together and bringing to the market solutions to enable seamless Wi-Fi roaming capabilities between different operators, also known today as Hotspot 2.0," says Itani.
Deployment of sophisticated Wi-Fi infrastructure will also allow carriers to neatly resell excess Wi-Fi capacity to third parties, such as other carriers, hotspot aggregators or MVNOs. This would ensure that available Wi-Fi capacity is utilised at its best and further justify the Wi-Fi investment.
Though many cellular operators are starting to adopt an integrated Wi-Fi approach, there are many challenges that need to be addressed to maximise the gains.
"One of the key challenges for the operators is the necessity to support a range of carrier Wi-Fi market applications from a common carrier Wi-Fi core. This drives new requirements and focus around key elements such as the WLAN gateway which anchors the multi-vendor carrier Wi-Fi access infrastructure, while also providing the gateway to the IP-based wireless and wireline services networks," says Chadwgan.
He adds that some networks are reporting as many as one million Wi-Fi end points and are continuing to grow. This means that the carrier Wi-Fi needs carrier-grade platforms and systems in order to make unlicensed radio access available with similar qualities as licensed radio access. Flexible, scalable, high performance carrier grade WLAN gateways that efficiently integrate into an operator's IP network and business strategy are key to the deployment of carrier Wi-Fi.
Zameer lists out another key challenge: "Maintaining session continuity when handling off between Wi-Fi and other access technologies can be challenging when integrating Wi-Fi into the mobile core. More than just offloading subscribers to available access point, operators needs to manage the best connection available."
Operators will also have to overcome some of the challenges associated with Wi-Fi such as fragmentation and variable QoS. "We have seen this improve vastly with the ongoing amount of investment in carrier Wi-Fi infrastructure. We have seen various reports trying to quantify numbers, but really what is important is the continued commitment around the deployment of carrier Wi-Fi in its various market applications and the ability that these carrier Wi-Fi networks can now be securely accessed and managed with new industry standards and technology. An adoption of the Wi-Fi standards set by IEEE under 802.11e for Wi-Fi Multimedia (WMM) is one way to help with QoS," says Chadwgan.
How to effectively backhaul the Wi-Fi traffic from carrier-backed access points is next in the list of potential hurdles. Various locations can have different backhaul constraints. Moreover, depending on which route you go, you may need another box that requires an additional power outlet, mounting place. Ideally, the carrier-grade Wi-Fi AP should provide a host of integrated backhaul options, one or more of which are suitable for most locations.
The adoption of carrier-grade and integrated Wi-Fi can be quite complex and demands careful planning and appropriately designed carrier-grade Wi-Fi solution. However, once executed, the strategy can be leveraged in multiple ways. Ultimately the distinction between the cellular and the Wi-Fi networks will disappear from customers' perspective and they will simply enjoy a reliable brand experience irrespective of the radio access technology used.