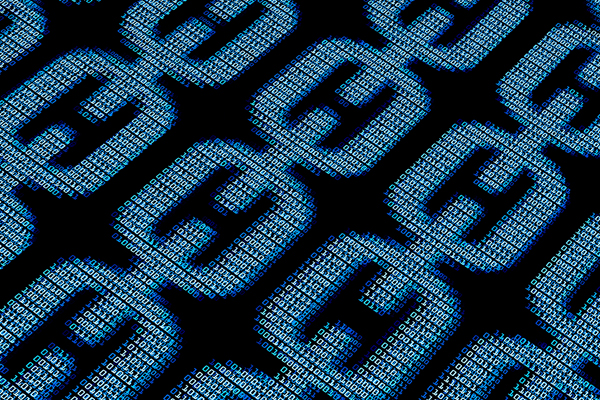 So much of our day-to-day life now revolves around the Internet. We shop online; we communicate online; we bank online – but can any of us completely and collectively trust what actually happens behind this increasingly universal presentation layer?
However, the hype surrounding the adoption of blockchain technology looks as if it may finally materialise, and begin to transform how we conduct and record these digital transactions. Based on distributed ledger technology, blockchain is essentially a reliable, hard-to-hack record of transactions and information, and has the potential to create new foundations across economic and social systems globally.
IBM's Institute for Business Value study found that government organisations worldwide are prioritising blockchain to help reduce innovation roadblocks and inaccurate or incomplete information across their organisation. Trust is of the utmost importance for governments, and this need to eliminate a lack of transparency, find ways to expand the economy and improve accountability is only going to increase, believes Victor Usobiaga, blockchain business development, IBM Middle East and Pakistan. "Integrating blockchain technology into government activities can help overcome this lack of trust, and presents a range of uses for both central and local governments," he says.
Blockchain is no longer a buzzword, either – particularly in this region. Dubai has made significant progress in this field over the last 12 months, following the announcement of various ambitious public sector targets, as well as the establishment of The Global Blockchain Council last year. This government initiative brings together public and private sectors to identify test cases for new blockchain business models across the emirate, and has led to a huge swell of investment in the blockchain domain.
The establishment of the Blockchain Council coincided with the launch of Dubai's Blockchain Strategy, which aims to transform Dubai's government to becoming completely paperless by 2020. The government also claims that blockchain has the potential to generate 25.1 million hours of economic productivity each year in savings, as well as AED 5.5 billion in annual savings on document processing alone.
"The Dubai Government is trying to place the emirate at the forefront of technology development," says Grant Niven, associate partner, technology and transformation advisory, EY. "The aim is to create an environment in which government departments naturally work with established businesses and start-ups to tackle specific challenges, while also creating the infrastructure to allow residents to start new blockchain-based businesses."
But just how many of these "blockchain-based" organisations can we expect to see in coming years?
"The use of blockchain applications is no longer pegged to the far-away future, but the technology is still nascent," says Ahmed Helmy, director of Avaya's advanced solution architecture, international markets. "Regional leaders are currently assessing the use of blockchain for use within their operations, but realise that the actual deployment of this technology is complex in nature and requires a multitude of different technology skillsets."
The natural progression, Helmy believes, will likely involve the augmentation of existing business processes with blockchain technology, in order to achieve an increased level of integrity and transparency over a business' data.
Similarly, Kirill Nikolaev, founder of BITCOIN VIP, believes that the boom of blockchain will be similar to what we saw with the introduction of the Internet, which has seen 1.8 billion people come online since 2004, according to the ITU. "Organisations can either use this technology and mix it with their current business processes, or simply choose to ignore it," he says. "But there will inevitably be organisations in the Middle East that capitalise on the potential of blockchain, while others will try, and not be so successful."
Aside from government entities giving their backing to blockchain, financial institutions across the UAE are also beginning to envisage the technology's potential.
Emirates NBD launched an initiative known as 'Cheque Chain' earlier this year, which has seen blockchain technology in the form of a unique QR code printed on every leaf of the newly issued cheque books, thereby strengthening their authenticity and reducing the risk of fraud by making it difficult to forge cheques. National Bank of Abu Dhabi (NBAD) was also hailed as the first bank in the Middle East to introduce real-time, cross-border payments on blockchain in February, allowing customers to cut the cost and increase the speed of payments.
In real estate, Aston Plaza and Residences – a luxury development currently under construction in Dubai Science Park – has become the "first major residential project globally" to be valued in bitcoin. This sector could also take advantage of the 'smart contracts' that blockchain has to offer, believes Helmy. "If we look at the real estate market, the process of selling a home still involves a large number of players and manual steps," he explains. "The use of smart contracts can revolutionise the nature of these transactions, decreasing the cost of administration and allowing a quicker turn-around of projects."
According to Hileman and Rauchs' 'Global Blockchain Benchmarking' study, two thirds of blockchain operators already have fully functional smart contract capabilities – which are essentially documents that automatically execute when a set of conditions are met. "When running these contracts on blockchain, they become verifiable and auditable by all network participants, which is where the value comes in," explains Niven. "But like anything, rigorous testing needs to be undertaken to determine if smart contracts can be completely trusted. Of course, you cannot digitise the law via smart contracts, as they cannot act as a judge, juror or executioner, but you can definitely make life more auditable and efficient by using them."
In its relative infancy, it is very difficult to benchmark blockchain's mass adoption in the region with hard statistics as you would, for example, with economic growth indicators such as GDP. Instead, perhaps the biggest open question in the blockchain sector currently is one of timing. When will the hundreds of pilots and trial periods that have already been announced come to market? "The answer to this will be revealed in the coming 12 months," says Niven.
Nevertheless, between the continued push towards smart cities and initiatives such as the Dubai Future Accelerators, there are indications that suggest blockchain is here to stay, and could become a priority for businesses across industries sooner than some may have first thought, believes Nikolaev. "In the next 3-4 years, I believe that blockchain will be a mainstream technology in enterprises across the region, particularly in the government and transportation sectors," he says.