The British University in Dubai has announced the launch of its first Bachelors degree in Artificial Intelligence.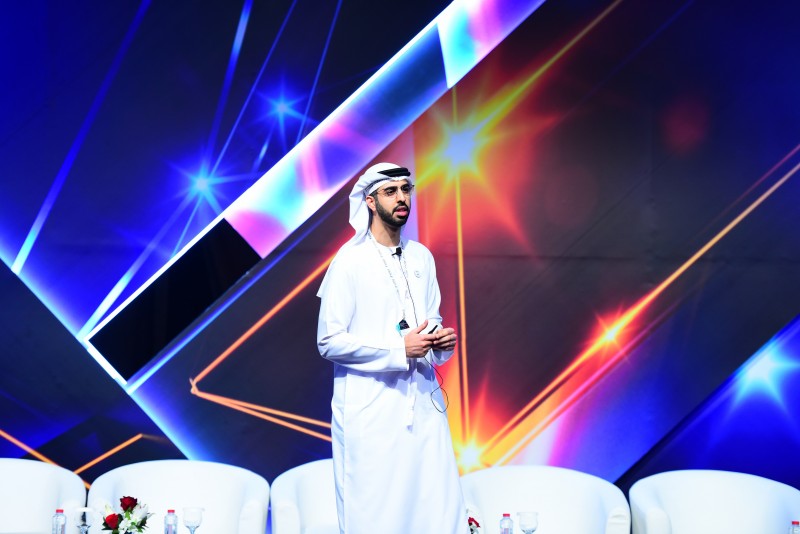 The press conference was attended by HE Dr Thani Ahmed Al Zeyoudi, Minister of Climate Change and Environment, and HE Omar bin Sultan Al Olama, Minister of State for Artificial Intelligence, alongside Abdulla Al Karam, Chairman of the Board of Directors and Director General of the Knowledge and Human Development Authority (KHDA), and representatives from the Knowledge Fund, Dubai Statistics Centre, and the University's Council.
The programme has been developed in collaboration with the University of Edinburgh and is open to both Emiratis and expatriates. Emiratis on the course will receive scholarship from the ICT fund, while expatriates can apply for scholarships to British University in Dubai.
The ICT Fund was launched by Telecommunications Regulatory Authority in 2007 to achieve rapid development within the information and communication technology sector in UAE.
The four-year degree course will be starting at the end of September, and tuition fees for a four-year-period will amount to Dhs230,000.
The UAE made headlines worldwide last year when it became the world's first to appoint a Minister of State for Artificial Intelligence. This announcement came just a few days after the UAE revealed their UAE 2031 AI strategy, which aims to make the government more efficient and streamlined by relying on AI technologies.
Speaking last December about the importance of encouraging the awareness around this technology throughout the country, Al Olama said, "The UAE has already taken a big step in training students in coding and programming, and now our role will be to work with the education ministries to include AI in the curriculum of higher grades. The next generation, which already knows coding, will be fully prepared for AI."
In addition, the UAE is currently hosting an AI summer camp for students to enhance their skills and knowledge of the technology, undergoing programmes and practical and theoretical workshops in various locations across the country.