UAE students will soon be able to attend an artificial intelligence-focused summer camp following Minister of State for Artifical Intelligence Omar bin Sultan Al Olama's announcement that the government is collaborating with number of leading national and international technology and education companies in the private sector to open such programme in the country.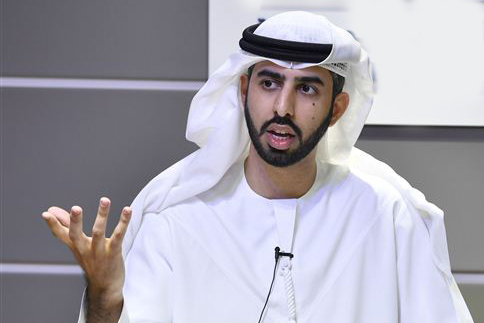 According to Al Olama, the organisation of the camp is part of the UAE Council for AI's initiatives, which aims to support the strategic direction of the nation in this field, supporting the efforts of knowledge transfer and building a generation capable of adopting advanced technology in developing solutions for various future challenges.
The Minister of State for Artificial Intelligence noted that creating an advanced generation and a high value market in the region, while supporting private sector initiatives and increasing productivity, as well as achieving economic returns that contribute to the welfare of society and strengthen the global leadership of the UAE, require promoting the concept of artificial intelligence and building capacities of government staff and national youth in the field of AI. This can be achieved through strategic international partnerships, providing the best qualification and training on tools and future skills.
Al Olama valued the efforts of the strategic partners and participating companies in the camp, including Microsoft, IBM, SAP, Careem, Autodesk, Cypron, Ajyal, GEMS Education, and Eventtus.
The summer camp programme will be divided into two phases, the first is in partnership with the private sector and hosted by Dubai Future Accelerators and the Dubai Future Academy, and the second is in partnership with the government sector and is organised over all the UAE regions. All efforts will be focused on empowering next generation to lead AI and transform it into a strategic power that supports economy and boosts the UAE position globally in all fields.
Registration will be open for the target segments of high school students and universities in June, and is expected to attract more than 3,500 students, who will spend the months of July and August in the camp, undergoing programmes and practical and theoretical workshops in various locations and places in the UAE.