Honor has officially announced it will be launching its latest smartphone, Honor 8X, this October 2018.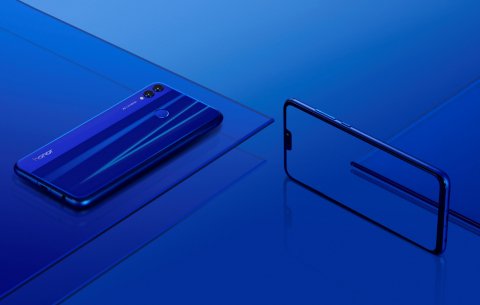 The Honor 8X will be the latest addition to the powerful X-series line up from 5X, 6X and 7X.  With cutting-edge technology, flagship features and a sleek design, the X-series is also great value for money. Not only that, but the X-series has received numerous awards over the years.
According to Honor, 2018 has been a triumphant year for the company, especially in the Middle East where the brand has launched four new smartphones across UAE, KSA, Iraq, Egypt, North Africa and Pakistan. And the successes look set to continue with the launch of Honor 8X which will defy the market and give users the flagship experience they need.
Chris Sun Baigong, Vice President Huawei Honor Middle East and Africa, said, "Honor has been in the Middle East for over three years now and we're delighted that the UAE is the first market to be launching the latest device from Honor, the Honor 8X. With so many smartphone brands launching in the market at an unreasonably expensive price point, we saw that as an opportunity for us to give our users flagship features at an accessible price. The Middle East is an incredibly important market for us – and having been witness to numerous successes since its inception in 2015, it only makes sense that it serves as the launchpad for our latest device. Honor 8X is set to take its users beyond limits and defy what smartphones stand for in this day and age – and we can't wait to launch it!"
Honor 8X will launch in the Middle East in early October 2018.