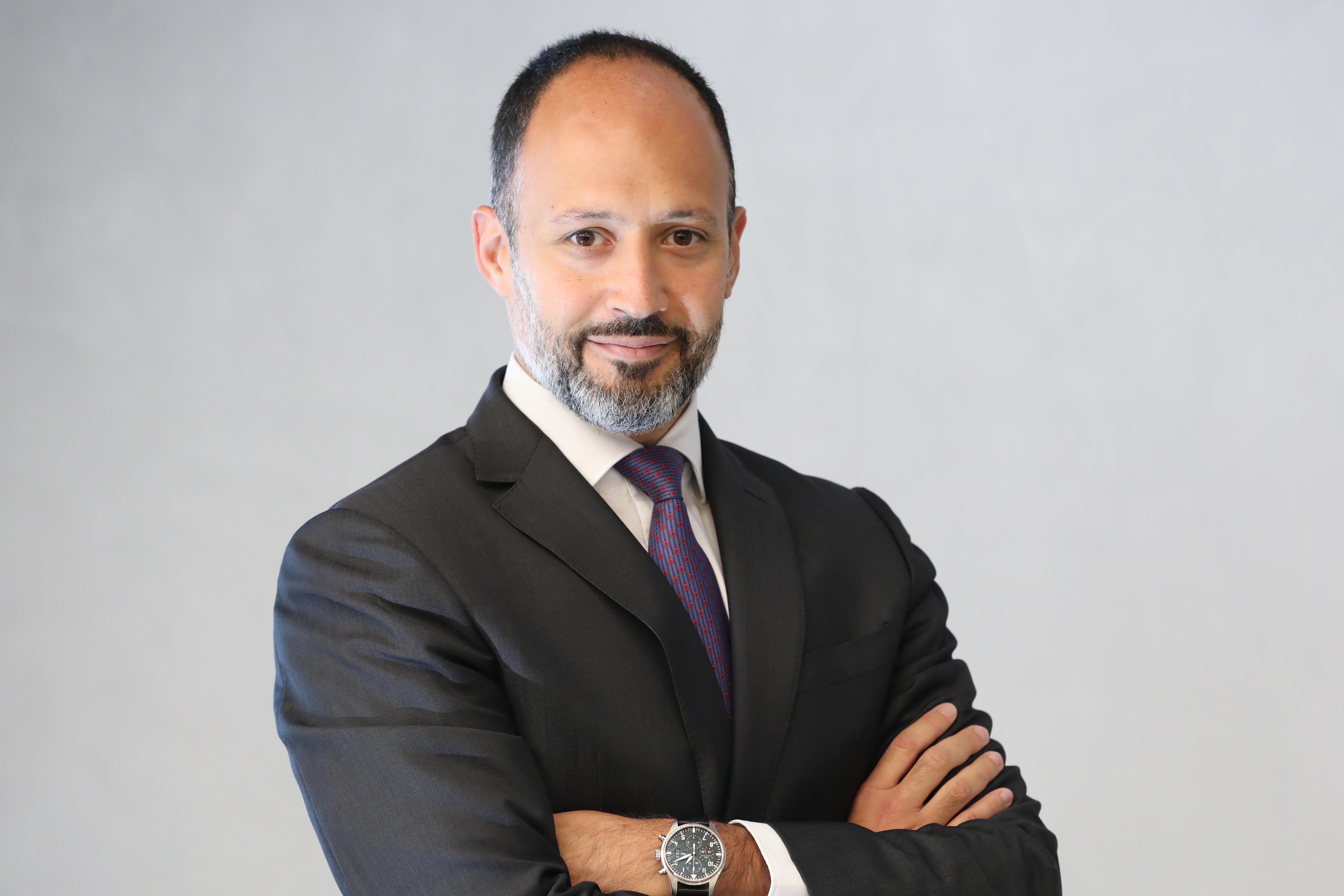 SAP's regional head has heaped praise on the firm for becoming the first global technology company to boast data centres in Saudi Arabia and the UAE, and said that the German firm's board has made the Middle East a high-priority market.
Gergi Abboud, senior vice president and general manager, SAP Middle East south, told tahawultech.com that the firm now believes it has carved out an opportunity to capitalise on the region's appetite for public cloud.
In May, SAP became the first global technology company to go live with a public cloud data centre in Saudi Arabia, as part of a four-year SAR 285 million Saudi investment plan. That data centre is part of the wider Digital Hub, which includes an open platform supporting entrepreneurship and co-innovation with customers. Three months later, SAP announced the opening of its first cloud data centre in the UAE, as part of its five-year, $200 million investment plan for the UAE. The move put the firm among the first multinational technology companies to open a cloud data centre in the country.
The facilities will allow UAE organisations to subscribe to SAP's cloud solutions across 25 industries. SAP's Cloud Platform is now live to support customers, together with its Ariba procurement software, C/4 HANA customer relationship suite, HANA in-memory platform, S/4HANA real-time suite, as well as the SuccessFactors human resources management system.
"We're the first and only business applications firm with a cloud data centre in the UAE and Saudi Arabia, and we're very proud of this investment," he said. "It's a big deal for us and our clients, and is the first time that they'll have the opportunity to choose between not compromising data sovereignty or data speed. We believe that we'll be a major change agent in this market, in bringing public cloud to the region, and that public cloud will be the future of the region, and will deliver automation with intelligence embedded in applications.
"It's much more practical to build your business on cloud rather than using your own private data centre. They now have the option to host their data in-country."
In the Middle East and North Africa, more than 60% of all companies, and about 75% of digital leaders, will invest in the cloud until 2019, according to a recent SAP and Oxford Economics Digital Transformation Executive Study.
Abboud could not pinpoint any single factor as to why SAP's blue-chip competitors had already stalled on plans to launch regional data centres. "Launching data centres is complex, and I don't have insight on why our competitors might delay their execution," he said. "SAP's global teams have supported us to overcome hurdles to make our public cloud meet the global standards of our operation."
Abboud is in no doubt that SAP's most senior figures have made the Middle East a priority region for the firm, and that their involvement was crucial in enabling the data centres to go live. "The region is already visible to our board," he said. "Our global CFO is the sponsor of our local data centres in Saudi Arabia and the UAE, and our CEO Bill McDermott spoke at this year's World Government Summit and regularly visits the Middle East. They've been very supportive at a global level to what we've asked locally, and more so than global leadership teams in other tech companies. It shows that they not only see potential here, but also the appetite for innovation and governments that want to leverage technology as an enabler to jumpstart and diversify their economies."
SAP has been confirmed as a premier partner for Expo 2020 Dubai, which will see the organisations co-innovate to build real-time technology platforms to analyse visitor trends. Abboud believes the emirate has all the necessary assets to ensure the exhibition trumps those of previous years. "Expo's success will be based on the ability to leverage the ecosystem of Dubai's infrastructure, with public and private sector collaboration," he said. "It's not just about delivering showcases. It also needs the whole country, from airlines to government and hospitality, to put their efforts into strong collaboration for the event to become a unique experience for visitors."
SAP will be exhibiting at GITEX Technology Week 2018 under the theme 'intelligent enterprise in local cloud', and Abboud believes this ties in well with its recent regional announcements. "We believe we've invested in the right acquisitions, and have reached a point where we're ready to enable companies across industries to accelerate their cloud transformation and become an intelligent enterprise."