CNME managed to secure an exclusive interview with Rene Bergniard, Area Vice President of Central Europe and MEA at Qlik. In a fascinating insight into the vision of the innovative Swedish IT leader, Bergniard details how its customer-centricity has enabled it to maintain its status as a market leader and outlined their expansion plans in the Middle East 
The dynamic executive has been with Qlik for the last 12 years joining the company in 2007. However, in addition to France, he's now responsible for overseeing its market activity in Belgium, Luxembourg, Holland and Belarus and more recently the Middle East and Africa.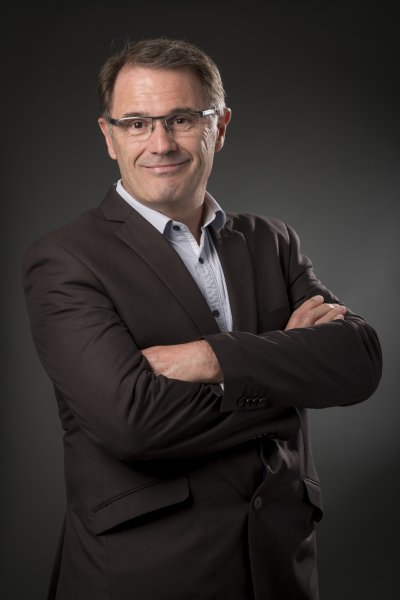 They're now pursuing a much more aggressive approach in terms of their strategy in the Middle East and Africa, although they've already got a huge number of major partners with some of the regions' biggest and well-known enterprises.
Bergniard said, "We're not new in the Middle East, we commenced our operations in Dubai back in 2011. In the UAE and Saudi Arabia, we have around 400 customers, whilst in Africa, which is still becoming mature we've got around 1500 clients in the region. In terms of the clients we work with here in the Middle East we're engaged with some of the leading telecommunication operators, Oil & Gas enterprises and major retailers.
However, Qlik now believe that the time is right to expand its footprint across the Middle East, as they now feel that the market is mature enough for them to explore new opportunities.
He added, "We've decided that we've come to an inflection point in the Middle East, and we want to accelerate our growth. We've already got key relationships with major players here, but we firmly believe that the market has become mature enough for us to go after new opportunities which are emerging in a region known for its progressive approach to new technologies. We're also seeing now in the Middle East the realization from government entities and large enterprises that they need to deliver more value to their citizens and customers. We believe we're perfectly positioned to enable them to do this with our end-to-end platform that encompasses everything from data management to analytics."
Qlik has also drawn widespread acclaim for the launch of its Data Literacy program which was launched in partnership with Cognizant and Experian almost two years ago. Bergniard explains the thought process behind the new initiative and why it's so important in this new digital era.
"We launched this program because we thought that we could become much quicker at deploying our solutions if we were able to educate people. Many large enterprises have a dedicated data specialists' internally working for them. However, if you have a problem or a query you need to go to him for assistance which can be a slow process, but it also reveals that many individuals within the organization do not realize the value you can get from the data."
Bergniard is proud of this Data Literacy being spearheaded by Qlik and said it was critical to educate the market on the importance of data and how being able to understand the data would enable them to make better-informed business decisions. He also pointed to a study they conducted which found that companies that are more data literate than their rivals added 3-5% more value to their overall operational output.
He said, "We need to educate people to equip them with the skills to understand data. How can I read, extract, analyze and argue with the data? Talent acquisition is a major problem for companies globally, so it's in our interest to empower the next-generation and those currently in the IT industry to become data literate. We have a saying at Qlik and that is that Data Literacy should be like a second language."
It's evident from speaking to Bergniard and getting a better understand of Qlik's vision and mission that the company has innovation as the core part of its DNA, and that its continuous desire to innovate differentiates the IT leader from its market competition.
However, it is also very much in tune with its corporate responsibility to give back to the community and that is perfectly illustrated in its Data Literacy program which has not just been designed to educate but to also change the mindsets of users.
Bergniard says, "We're a Swedish company and we know that Sweden is very strong when it comes to innovation and that has been a huge part of our success. Our users are very happy to use a solution like Qlik, but it's not always easy to change their way of working. It's human nature to resist change and sometimes change is seen as a negative. We asked ourselves how can we accelerate user adoption? We have the technology and the customer has the competency and the knowledge, we have everything we need to make sure we have this user adoption, and the Data Literacy project is all geared towards changing the mindset."