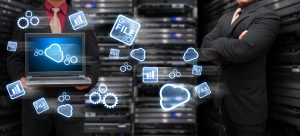 Vikrant Pawan, Senior IT Consultant, Intertec Systems, says MSPs and IT support providers should leverage the opportunities in Backup-as-a-Service (BaaS).
Everyone needs backup. But, it is a thankless job, one that adds no real competitive advantage – and when things go wrong there is nothing but blame. And things far too often do go wrong. Tape backup in particular is prone to error.
Many in IT would gladly give up their backup chores if they knew it could be handled safely and affordably by someone else.
Backup as a Service (BaaS) provides backup and recovery operations from the cloud. The cloud-based BaaS provider maintains necessary backup equipment, applications, process and management in their data center. The customer will have some on-site installation – an appliance and backup agents are common – but there is no need to buy backup servers and software, run upgrades and patches, or purchase dedupe appliances.
The new world of backup architectures 
Different customers have different backup needs and preferences. A one-size-fits-all approach may turn off potential clients and at the least will limit our market. There are three main backup architectures.
On-premise: The traditional approach is purely on-premises. And Managed Service Providers (MSPs) can still support on-premises infrastructure. By taking on these backup chores you are in a position to lead these clients to a hybrid or pure cloud approach.
Pure cloud: Another approach is pure cloud and while this may be appropriate for small organisations with non-critical data, it is not an optimum solution. A pure cloud backup approach seems compelling – the customer doesn't have to worry about storage infrastructure and hands-on management. And for consumers, this approach is just fine.
Businesses are different. When file servers or other key servers go down, companies need to get back to business as soon as possible. Problem one with so-called disk-to-cloud (D2C) or pure cloud is there is only one backup tier. If there is a problem with the service provider or with the Internet connection, restores are either delayed or not possible.
But more pressing is the fact that there is no local backup. By definition restores from the cloud take longer as they have to traverse a wide area network or the Internet. And these restores may saturate the business network, disrupting normal operations.
Hybrid: For many, the two main backup choices are to stay entirely on-premises or move completely to the cloud. The best route may well be somewhat in between. Called either hybrid backup or Disk-to-Disk-to Cloud (D2D2C), this approach blends an initial disk backup in-house with a second tier of backup in the cloud.
And with the cloud tier, backup can scale without adding infrastructure or staff, and is guaranteed to successfully restore when need be.
Another great part is that the local storage is there for smaller data recoveries, or when speed is of the essence. And larger restores are faster when they are already on the customer's in-house network.
This provides two tiers of backup, and the customer doesn't have to manage the tier that exists in the cloud.
And this cloud tier is ideal for restoring files to remote workers or satellite offices. The cloud tier can offer true disaster recovery, or restore easily to remote offices and users.