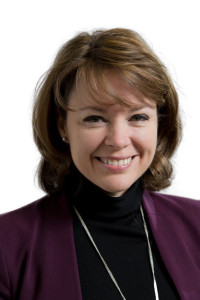 Partners need to prepare for new opportunities created by Internet of Everything era, as organisations look for strategic support, says Meghan McCarthy, Regional Sales Manager, Partner Organisation and Commercial Segment, Cisco UAE.
Around the world, and especially in the Middle East, we're seeing exponential growth in networked connections – 50 billion by 2020, 500 billion by 2030 – as we move into the era of the Internet of Everything, making connections more relevant and valuable than ever before.
For the channel, with IT becoming increasingly intelligent and automated, customers should seek partners that have upskilled and retrained their teams to meet these new demands.
Evolving consumption on the cloud
Thanks to the impact of cloud on every sector – especially with the rise of video collaboration solutions in government services, education, and healthcare in the Middle East – IT consumption is no longer a rigid model.
On premise and cloud-based services allow our partners to offer hybrid IT according to the customer business needs. They deliver the services, businesses need securely on demand, empowering organisations to consume IT wherever and however they choose.
With the Middle East and Africa posting the world's highest cloud traffic growth rate, rising more than 8-fold to 262 exabytes in 2018, according to Cisco Global Cloud Index (2013 – 2018), partners that make the best use of the cloud will help customers to reduce costs, transition IT spending from capex to opex, and maximise business agility.
Partners need training in application-centric environment
As mobile devices such as smartphones and tablets have become more affordable, we're seeing a massive rise in mobility across the Middle East and Africa, with the uptake of IPv6–capable smartphones and tablets soaring from 133 million in 2013 to 598 million by 2018.
Middle East organisations are also seeing a massive increase in the types and amount of data generated – the growth of Big Data. Middle East organisations are eager to capture, manage, and analyse Big Data to drive new insights into business processes and customer insights.
With 99 percent of the world's physical objects unconnected, millions of sensors in everyday objects connected to networks will generate cloud-based Big Data for mobile apps: helping drivers to find parking spaces, residents to monitor utilities, or citizens to monitor health.
In today's application-driven environment, partners should have the right training and certifications, while also being true software experts that can devise application-centric solutions based on intelligent combinations of physical and virtual technology.
Expanding threat landscape emphasises security
This rise in connectivity and automation is expanding the threat landscape –and Middle East organisations – especially in the energy, oil, and gas sector – are at high risk, according to the Cisco 2014 Midyear Security Report.
To thwart cyber-attacks, Middle East organisations need to secure their network from the data centre to connected objects and devices, with insights before, during, and after a cyber-attack.
Security is one of the many challenges of modern IT that requires a hugely diverse set of skills for partners, and these challenges are becoming too vast for individual partners to solve alone.
Partners delivering business outcomes
Leading IT partners provide more than technologies or services – they deliver tangible business outcomes, based on the strategic goals of their customers and deliver the right solutions. With IT becoming increasingly complex and business critical, Middle East customers need partners with the knowledge and expertise to inform overall strategy and purchasing decisions.
Middle East partners should be able to step into strategic, business relevant conversations at the highest levels, providing consultancy and acting as trusted advisors.
With nearly three-quarters of IT leaders believing that IT planning requires direct involvement from third-party companies, partners need to share accountability for business outcomes.
With the IoE posting a USD 19 trillion opportunity by 2022, make 2015 the year that you create a broader range of solutions for your customers that maximise their competitive advantage.