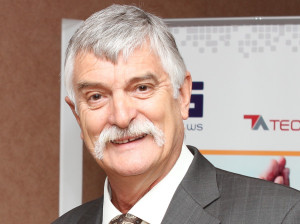 TechAccess and Extreme Networks have entered into a strategic distribution channel partnership agreement to deliver networking solutions in the Middle East, Levant & Pakistan territories.
Extreme offers switching and routing products for data centre, core-to-edge networks, wired/wireless LAN access, and unified network management and control.
The relationship will enable the distribution of Extreme's solutions through TA's channel of resellers and systems integrators in Saudi Arabia, United Arab Emirates, Bahrain, Qatar, Kuwait, Oman, Egypt, Jordan, Lebanon, Pakistan, Afghanistan & North African countries.
TA will conduct training & POC's, sales and pre-sales support, and marketing and business development support to facilitate its growth in these target territories.
"TA is now going to enable its resellers and systems integrators to take the Extreme solutions to market and penetrate the vast number of customers who need network-powered innovations at their fingertips," Chris Cornelius, Senior Vice President, Sales and Support, Tech Access, said. "Extreme is a great fit to our existing products portfolio as it is in line with our strategy to boost the ability of our channel partners to offer high performance networking solutions to their end-customers in these regions."
"We are excited to be working with Tech Access," said Eddie Curran, Regional Director, Middle East, Extreme Networks. "The IT market is changing radically; there is a rise in demand for high performance networks that not only provide support today but address the challenges of tomorrow as well. This will be a key relationship that will help synergise Extreme's cutting-edge technology and TA's wide reseller network to address the needs of the customers across vast number of vertical markets in these areas."