CNME January 2020
Oracle's Arun Khekar and Abdul Rahman al Thehaiban on how the IT leader is driving innovation in the MENA cloud …
Life on the edge
CNME attended HPE's two-day event 'Discover More', where the company outlined how the new offering from GreenLake will provide customers with a unified, digital experience.
Women in tech: Emaar's Tatiana Labaki
In a new monthly feature, CNME talks to some of the best and brightest women in ICT to find out how they've reached success in this industry.
Bringing crypto into the mainstream
Mohit Davar, Co-Founder of Huobi MENA, tells us more about Huobi's growth, the need for regulations in the industry and why Facebook's Libra is actually a great idea.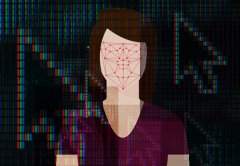 0
3590
Facebook recently announced it has banned deepfakes from its social media platforms ahead of the upcoming 2020 US presidential elections. …