Reseller ME November 2019
How Infoblox empowers channel partners to thrive in an era of networking at the next level
Embrace and adapt
Pure Storage's Matthieu Brignone outlines the challenges MSPs face in a changing landscape.
The shift to edge computing
Reseller ME speaks to industry experts to discover the challenges and opportunities for partners in the edge computing market.
A look into the future
The IT giant Dell Technologies held its GITEX Reseller Loyalty event at Mandarin Oriental in Dubai.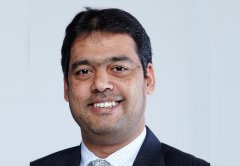 0
1749
Ali Hyder, Group CEO at Focus Softnet explains how the ERP market leader is also establishing itself as a leading …