NYU Abu Dhabi (NYUAD)'s International Genetically Engineered Machine (iGEM) team has received a gold medal for its project E.coLAMP.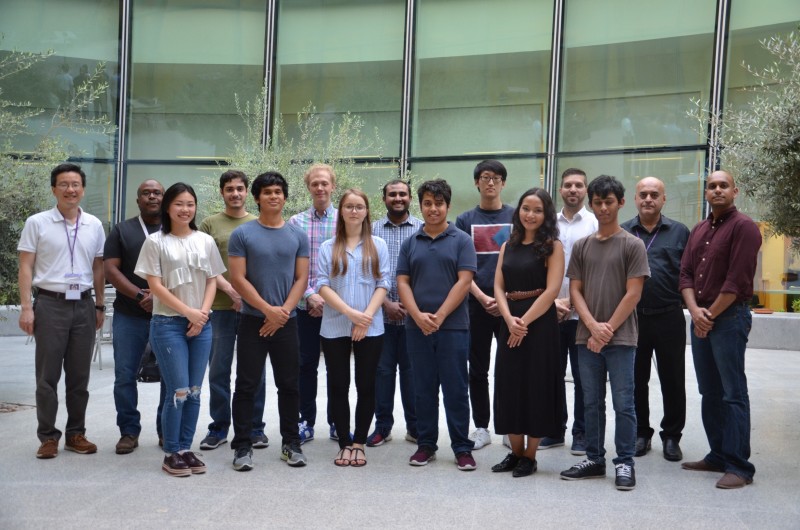 The project has been recognised at the Giant Jamboree in Boston, USA, which is a synthetic biology competition that hosts student academic scholars from 310 international teams.
The E.coLAMP is a portable and affordable device that is capable of amplifying a genetic marker of the Shiga-toxin-producing E. coli in just 20 minutes using a technique called loop-mediated isothermal amplification (LAMP). The NYUAD engineering team designed and printed a 3D-printed case, which houses the electrical components and the silicone chip for the biological reactions.
NYUAD Class of 2018 student Khairunnisa Mentari Semesta said, "The diversity of our team led to the realisation that we are facing a common challenge globally: food contamination. Each member of the team brought a unique perspective and expertise to help us navigate the interdisciplinary work between biology and engineering, so that we can integrate our technique into a practical device that meets our users' needs. We are looking forward to empowering our community here in Abu Dhabi and our home countries by continuing to develop this device."
According to the engineers, the intended usage of the device provides a simple procedure for the end-user. A food sample is swabbed and added to a solution, and the solution is transferred into the silicone chip. The chip can then be placed on the heating base of the device, and the reaction can be easily visualised after 20 minutes.
The team also developed a proof-of-concept, which cut down the cost of each reaction to only $4. The result: a cost-effective solution to rampant food contamination in various parts of the world.
The NYUAD team of 12 biology and engineering students were led by seniors Adrienne Chang and Khairunnisa Semesta, supervised by faculty members and instructors, Dr. Kourosh Salehi-Ashtiani, Dr. Yong-Ak Song, Dr. Mazin Magzoub, Ibrahim Chehade, Ashley Isaac, and Mona Kalmouni.
Being the only team from the UAE, the NYUAD team hopes to encourage and share their experience with other GCC institutions to help them launch their own iGEM teams in the future. By doing so, they aim to promote the value and importance of interdisciplinary studies in the development of a successful project.