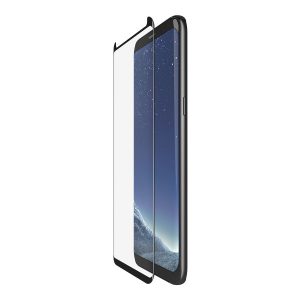 Belkin has introduced its comprehensive portfolio of curved screen protection for iPhone, Apple Watch and Samsung devices. Engineered to accommodate the curved edges of these devices, the new line provides screens with superior durability, resilience and seamless coverage, according to the company. The comprehensive coverage significantly reduces device vulnerability to scratches, scuffs and damages.
"If you're going to spend hundreds of dollars on a smart device, it's smart to protect your investment. People tend to take protection and insurance for granted, not giving it a thought until something goes wrong. We recommend thinking about it before something happens," said Eric Co, director of product management, Belkin. "We listened to market feedback on display coverage and screen protectors lifting, and made our new line of screen protection better than ever, and we believe the best in the market."
The devices launched includes TemperedCurve Samsung Galaxy S8 and S8+, TemperedCurve Samsung Note8, Tempered Curve iPhone X, iPhone 8, iPhone 8 Plus, iPhone 7, iPhone 7 Plus, iPhone 6s, iPhone 6 and UltraCurve Apple Watch Series 3, Series 2 and Series 1.
The firm said its TemperedCurve material is three times stronger than plastic, and engineered to be stronger than regular glass, providing resilient, hard-wearing protection. Engineered from high quality Japanese Tempered glass, it retains the glide and tactile experience of the screen.
Belkin's UltraCurve material offers enhanced protective strength due to an ion-exchange strengthening process. Belkin's UltraCurve for Apple Watch provides crystal clarity, the smooth glide of real glass, extra protection via a limited lifetime warranty, and strong adhesion ensuring total screen protection while maintaining the natural screen experience.
All TemperedCurve and UltraCurve screen protectors will be available on Belkin.com and at mass retailers around the world by early 2018.
For the ultimate screen protection application experience of all the smartphone products listed above and select older models, Belkin's TrueClear Pro 2.0 screen protection application system will be offered in select cities at participating stores. Expert application by highly trained, certified screen care specialists ensures precision, with no misalignment or air bubbles and superior, long-lasting results. TrueClear Pro is a patented screen protection application system and is a complimentary service to all customers who buy Belkin's high-performance screen protectors in participating stores around the world.
It is designed to be mobile so it can meet the customer wherever they are in the store. Other features of the TrueClear Pro 2.0 system include no mechanical movements or noise, only has one moving part – a softly dampened, hinged lid; built in polyurethane leather application surface; custom-tailored tool storage compartment; built-in trash container to keep the work area clean always and new combination film removal and bubble removal tool.