Brocade has announced the appointment of Thomas Langkjaer as Channel Sales Director for Europe, Middle East and Africa (EMEA), and Alain Valluy, who previously held the channel role, as Regional Director – Southern Europe.  The appointments signify the company's commitment to its channel and driving business opportunities across the region, bolstering operations in Southern Europe to focus on markets such as France, Italy, Portugal and Spain.
"Southern Europe is of strategic importance to Brocade in EMEA, so finding the right leadership is critical to our ongoing success," stated Alberto Soto, Vice President – EMEA, at Brocade.  "Alain [Valluy] has done a terrific job in leading the channel team over the past two years, and in this new role [Regional Director – Southern Europe] he will be instrumental in driving our expansion in the Southern region to capitalize on the market opportunities in front of us.  Thomas [Langkjaer] will continue Alain's work in building our channel and ensuring our ongoing commitment to partner growth is met.  With these two seasoned professionals, I am confident that Brocade in EMEA will continue to flourish."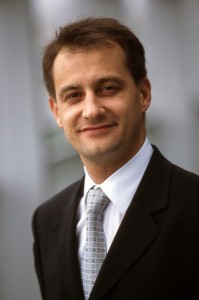 Langkjaer will be responsible for developing Brocade channel strategy, focusing on accelerating channel recruitment and sales and ensuring partners are able to fully leverage  the unique technology differentiation delivered by Brocade innovative networking solutions, and its Alliance Partner Network (APN) programme.  Langkjaer has more than 18 years' experience of sales, marketing and business development in the global networking market place, most recently as the Brocade OEM prime for the DACH (Germany, Austria and Switzerland) region, and before that he held several senior sales, marketing and distribution roles at Hewlett-Packard and Compaq across EMEA and in the US.
"The opportunity facing Brocade channel is immense, as businesses look to embrace networking solutions that can optimise their IT environments and deliver true competitive advantage," said Langkjaer.  "Our aim is to develop a programme that is selective, differentiated, profitable and fosters a high return on partner investment, and the team in EMEA is relishing the challenge."
In his new role, Valluy will be responsible for developing Brocade sales operations across Southern Europe.  In particular, he will be driving adoption of data center fabric and SDN solutions across the region, leveraging the company's existing go-to-market relationships with OEMs and channel partners across the region.  Valluy has almost 20 years' experience of sales, marketing and business development in the global networking market place, most recently as EMEA channel sales director at Brocade and formerly sales director, EMEA, at HP ProCurve where he was responsible for transforming the European sales organization and go-to-market model to drive penetration across the region.
"