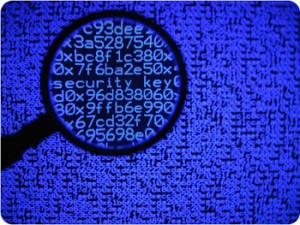 Comguard, a Dubai based value-added distributor for IT security products, a part of Spectrum group today announced that Swedish network security specialist Clavister has appointed Comguard as its new value added distributor for the Middle East region.
Clavister has a long history of providing network security for some of the most mission critical networks in the world. Their unique firewall technology is the fastest in the world: at world record breaking 560 Gbps to ensure businesses do not get held up, it was reported.
Comguard will distribute Clavister's full suite of network security solutions for enterprise, cloud providers and telecom operators. Besides distribution, Comguard will also provide technical support, installation services, sales training and pre and post-sales support to channel partners across the region, the company said.
Comguard will offer entire range solutions from Clavister product portfolio in the region to provide security for a range of customer requirements, including Clavister Virtual Series, Clavister Eagle Series, Clavister Lynx Series, Clavister Wolf Series and Clavister PolarBear Series.
Mohammad Mobasseri, SVP at Comguard, said, "The superior range of network security products from Clavister will complement our existing product portfolio. Clavister wide range of products are the perfect fit for enterprises especially telecom operators, government organisations. This tie-up will also allow our channel partners to offer high quality security offerings along with next generation firewall capabilities,enabling them to work on bigger projects with which they can address new segments of market in the region."
The distribution agreement authorises Comguard to distribute enterprise network security products and solutions from Clavister across the Middle East region including, Saudi Arabia, Oman, Qatar, Bahrain, and Kuwait among others.
"We are sure that with our established channel base as well as providing additional support to partners and end users will enable Clavister to expand its reach in the region at a fast pace." concluded Mohammad.