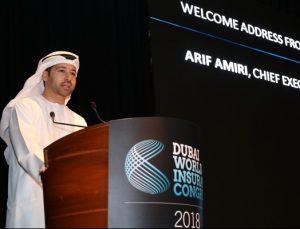 The Dubai International Financial Centre, DIFC, has announced developments in its FinTech ecosystem that further strengthen its position as Middle East, Africa, and South Asia region's (MEASA) number one and one of the world's top 10 FinTech hubs, according to a report by WAM.
Arif Amiri, chief executive officer, DIFC Authority, said, "Driving the future of finance and promoting financial inclusion in the region are at the top of Dubai's agenda and our agenda at DIFC. Delivering on this commitment, we are proud of the integrated and dynamic ecosystem we have built, and the various forward-looking initiatives we launched to support it. Looking ahead, we have even bigger ambitions for the future of financial services in the region and are keen to further enhance our infrastructure to encourage the development of more innovative, disruptive businesses from the Centre."
Building on the success of Fintech Hive at DIFC accelerator in 2017, the Centre has recently welcomed five new start-ups and SMEs to its growing FinTech community, including Virtual i, the region's first InsurTech firm, and Amani and Regulation Technology Solutions, DIFC's first RegTech firms.
According to the report, DIFC also welcomed AtCash, a distributed ledger driven company that focuses on transforming paper cash into digital cash and aims to provide central banks and financial institutions with a superior authentication layer for identity management as well as a purpose built digital settlement currency.
The fifth company joining the DIFC ecosystem is Bizness Analytics Technologies, a company that combines data analytics products with management consultancy to help clients handle, measure and articulate big data and make smarter business decisions.
To support its growing FinTech ecosystem, DIFC has launched a dedicated commercial licence, specifically developed for FinTech, RegTech and InsurTech firms, allowing them to operate within the Centre. This cost-effective scheme allows budding start-ups from the FinTech sector to benefit from the Centre's world-class infrastructure and ecosystem at feasible rates.
DIFC also unveiled its FinTech WorkHub, an interactive and collaborative workspace that provides FinTech firms, Venture Capital funds and other first-time regional start-ups with excellent state-of-the-art facilities and services at feasible fees.