The new Dolphin CT60 rugged mobile computer from Honeywell provides enterprises and their workers with real-time connectivity to business-critical applications and fast data capture capabilities.
With its rugged form factor, the mobile computer enables maximum uptime and productivity for transportation companies and logistics providers in the Middle East.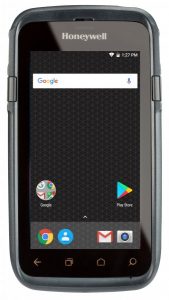 The Dolphin CT60 supports four Android generations – N, O, P & Q – to provide customers in the region with a long product lifecycle and making it easy for IT departments to quickly certify and deploy software applications.
The device is built on Honeywell's Mobility Edge Platform, which is a unified hardware and software platform for the next generation of the company's mobile devices. The Mobility Edge Platform is a combination of a common hardware architecture and enterprise lifecycle tools designed to drive an integrated, repeatable, scalable approach for accelerated and secure development, deployment, performance management and lifecycle management.