HP Inc. has announced a new commercial 2-in-1 detachable along with a range of new accessories that "empower people" to work wherever, whenever, with connected and secure mobile devices.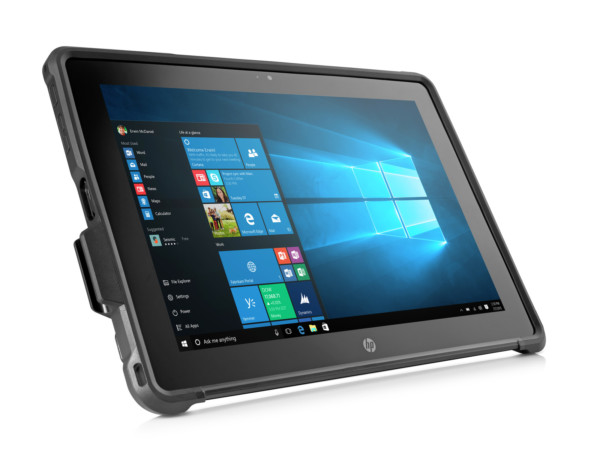 According to the company, the new Pro x2 612 G2 is designed for today's mobile professionals who want a stylish device that is easy to use. At the same time, they need applications that automate workflows in field services, government, healthcare, and retail verticals while delivering high productivity with the enterprise-class security and serviceability IT requires.
"Today, more than 60 percent of Millennials work from more than one location and by 2020 they will be a majority of the workforce. They want mobile devices that meet their on-the-go work styles and IT needs these devices to be manageable, serviceable and secure," said Benoit Bonnafy, vice president, Business Personal Systems EMEA, HP Inc.  "Only HP is combining these amazing mobile form factors with the built-in security and vertical workflow capabilities with a lower total cost of ownership."
The Pro x2 is a 2-in-1 detachable, featuring multiple modes ideal for commercial use, including presentation mode, inking mode for taking notes, tablet mode for data collection, and notebook mode. The Pro x2 can be configured with a choice of the latest 7th generation Intel processors, providing reliable performance to meet a variety of end users' needs.
The device, according to HP, was built around mobile productivity, which includes WLAN and optional WWAN, with a fast-charging battery that offers up to 11 hours of battery life. The device's magnetically attached Collaboration Keyboard features dedicated keys to directly manage voice and video conference calls. For drawing and taking notes, the HP Active Wacom Pen with App Launch combined with the extended 165-degree kickstand make it easy to present and share. The Pro x2 includes a USB-C connection for quick charging and data transfers and USB-A for accessing traditional legacy peripherals.
HP's x2 and x3 devices feature a wide range of optional accessories to help mobile professionals be productive and remain connected whether they are in the office or on the go. New accessories launching at Mobile World Congress include:
HP Elite x3 Mobile Scanning Solution: Building on the innovation of the Elite x3 launched at last year's Mobile World Congress, this solution extends the benefits of the x3 platform beyond the mobile professional to mobilize vertical workflows for healthcare, field and retail workers. The integrated barcode scanner can be used to check prices, access inventory and CRM information on the go and then seamlessly transition to the back-office with the ability to dock and connect to a display, mouse, and keyboard for a full PC experience.
HP Pro x2 612 G2 Rugged Case: Ideal for customers in extreme work environments, this case features a 360-degree rotating hand strap, shoulder strap, stylus holder, optional port plugs and is compatible with the Pro x2's keyboard.
HP Elite USB-C Dock: Turn your device into a desktop and connect to multiple displays and devices while charging with this enterprise IT ready dock, compatible with devices like the Pro x2, HP Elite x2 1012 G1, or HP Elite x3 that have a multi-function Type-C USB port and devices that support Thunderbolt.
HP USB-C Travel Hub: For mobile professionals who need access to additional peripheral ports while on-the-go, this solution delivers pass-through connectivity for displays and USB devices and charging for the Pro x2, Elite x2 or the Elite x3 while the device is being used – with one USB-C cable.
HP Retail Case 12: Announced at NRF, this solution combines with the Pro x2 to create a portable solution for store associates to sell and conduct mobile transactions on the sales floor.