HP Inc. has announced a new lineup of Pavilion laptops with sophisticated designs, and features to inspire today's students and tomorrow's reinventors.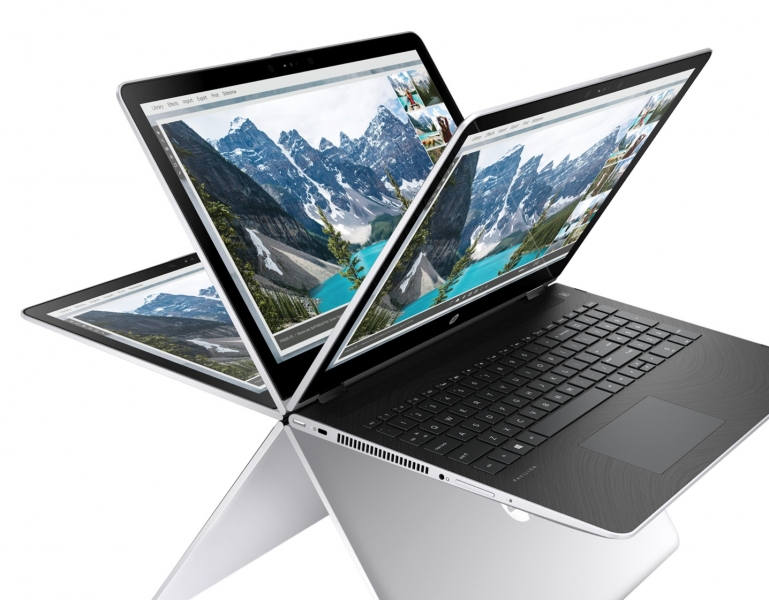 The new Pavilion convertibles and laptops which will be available to the region in June this year, deliver a rich set of features and performance options previously reserved for higher-end products, including the addition of premium materials like 3D metal to help remove all visual seams, USB-C for more connectivity options and active pen support to bring Windows Ink to life on Pavilion x360s.
"We are evolving our portfolio of products to meet the needs of everyone from today's students to digital creatives, as their usage and interactions with computing devices continue to change," said Anne-Sophie Hadberg, head of consumer personal systems EMEA, HP Inc. "Today's Pavilion products take proven innovations from our premium lineup and provides end users with the ability to play, create, connect and entertain."
The new Pavilion x360 gives customers what they want – mobility and flexibility in a convertible PC. Pavilion x360s not only morph into four modes, but also infuse premium materials and features like 3D metal to help remove all visual seams, USB-C to enable more connectivity, and active pen support to bring Windows Ink to life. Windows Ink allows users to interact with content in new ways and quickly turn thoughts into action – create lists, sticky notes, and draw your ideas directly onto the screen.The 2017 Pavilion x360s are offered with an 11.6-inch HD IPS display, or 14-inch or 15.6-inch diagonal screen options with HD or Full HD IPS.
The latest Pavilion laptops bring amazing new designs inspired by HP's premium Spectre and ENVY lineup. In bringing quality new designs to the Pavilion portfolio, HP can offer its Pavilion customers scalability and performance.
The use of 3D metal, a single piece of metal that wraps around the sides and back of the PC effectively removing visual seams, on the 2017 Pavilion laptops adds durability and an elegant look while the combination of hues, finishes, and textures give the PCs a more sophisticated look.
The incorporation of a lift hinge, previously reserved for ENVY products, provides a more comfortable typing experience, but also more efficient airflow to the bottom vents. With a design engineered for functionality, the combination of comfort for end-users and airflow for performance makes Pavilion perfect for users who are creating their own videos and editing photos, then sharing them on social media. The new portfolio of Pavilion notebooks are offered with a 14-inch, 15.6-inch or 17-inch diagonal screen options with Full HD or Full HD IPS displays and the option to add touch.
HP's Pavilion x360 and Pavilion laptop devices feature a wide-range of configuration options to meet the needs of the consumer needing the reliability to connect and get things done or be entertained. Pavilion gives consumers a PC that not only performs, but is also a true reflection of how people interact with their devices.