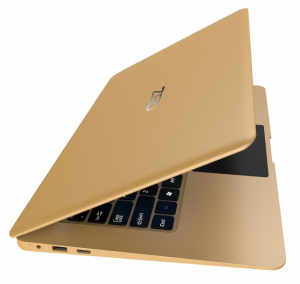 Designed for budget-smart consumers and back-to-school shoppers, iLife Digital Technology has announced the launch of its new ultra-slim notebooks – ZedAir 2 and ZedAir H.
The new budget-friendly notebook range is powered by the latest Intel processor, Intel HD graphics and Windows 10 operating system; offering a faster, premium and secure computing performance. Designed for everyday use, both laptops are stylish, slim, light-weight and feature a 14-inch high-definition display and in-built storage. The ZedAir H also comes with an upgradable external storage and superior connectivity for up to 8 hours.
Eric Bhagwat, AVP, iLIFE Digital Technology said, "The new budget-friendly notebook range is designed for every consumer. Built on the success of our previous launch and now consumers wanting more for less; we expect a significant demand for the ZedAir 2 and H budget notebooks. The new notebooks are sleek, light-weight with superior computing performance."
 The ZedAir 2 and ZedAir H, available in three colours – silver, gold and grey, are priced at AED 699 and AED 799. The devices will be sold exclusively at Virgin Megastore, Carrefour and Lulu Hypermarkets.