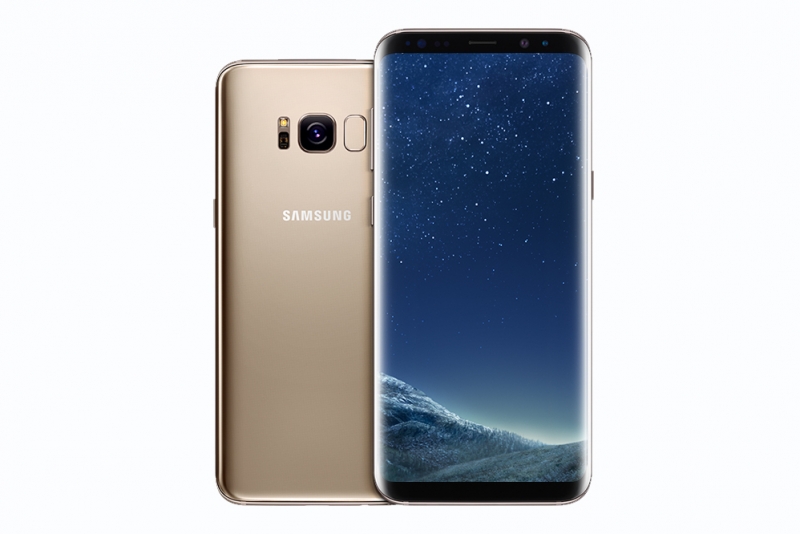 Samsung has officially unveiled its new flagship smartphone, the Galaxy S8 and S8+.
The new device comes in two sizes, the 5.8-inch S8 and the 6.2-inch S8+. The phones' new design feature an "infinity display" wraps around the device, which means that the large AMOLED screen takes up almost all the front of the phone.
According to reports, Samsung has invested millions in R&D and quality control for the Galaxy S8 and S8+. The launch of the device is an important moment for Samsung coming after the scandal that forced it to recall and stop production of its Galaxy Note 7.
Further into the design of the device, Samsung has removed the Home key button for the Galaxy S8 and Galaxy S8+ to give it a more "pronounced visual impact."
Galaxy S8 and Galaxy S8 Plus will also be the first phones to feature Samsung's new Bixby AI assistant (in some regions) and the first with the new Qualcomm Snapdragon 835 chip.
The phones are also equipped with iris scanning and facial recognition software. It retains a few familiar features from the Galaxy S7, including a 12MP camera, water-resistant body, wireless charging and – yes – a  headphone jack.
Both the Galaxy S8 and Galaxy S8+ will be paired with 4GB of RAM. However, China and South Korea are reportedly getting 6GB of RAM variants. The devices will run on Android 7.0 Nougat, and support dual-SIM slots.
The devices were unveiled in New York and London, at which Samsung also unveiled a new version of the Gear VR its virtual reality headset and introduced DeX, a dock that allows the S8 to turn into a desktop computer.
Both are available for preorder on 30th March and will be shipping in the US on 21st April and in the UK on 28th April. The Middle East release of the device has yet to be announced.
Samsung Galaxy S8' price will start at $720.