Samsung Gulf Electronics has announced the availability of the new Galaxy J Pro series in the UAE.  
The new line-up offers a metal body design with enhanced camera technology, all at an "ultra-accessible price point," according to the smartphone giant.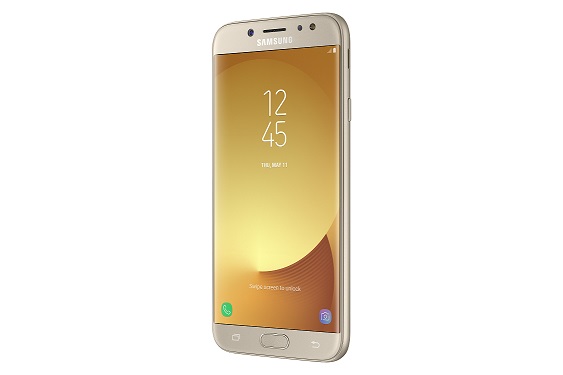 The Galaxy J7 Pro features a full HD super AMOLED screen, a longer lasting battery life and 3GB RAM. Both the Galaxy J7 Pro and Galaxy J5 Pro are also equipped with a high resolution 13-megapixel front camera and a 13-megapixel rear camera with LED flash, which helps users to capture clear and crisp images, even in low-light conditions. In a further enhancement from the previous range, the J7 Pro and J5 Pro also both feature a fingerprint scanner.
The more compact J5 Pro also features a full metal body and HD super AMOLED screen for a "fantastic viewing experience," with an expandable memory microSD to support up to 256GB, meaning users can easily capture and store the content that is important to them.
"We are thrilled to bring the new Samsung Galaxy J Pro series to the Gulf. The enhanced design, improved camera technology and high-performance features are all the new innovation that has been put into this new line up," said Tarek Sabbagh, Head of IT and Mobile division at Samsung Gulf Electronics. "We wanted to bring our customers a new and exciting smartphone that meets their lifestyles, tastes and budgets. We are confident that the new Galaxy J series Pro will appeal to existing and new customers seeking a beautifully designed, powerful smartphone from a premium brand, all at an affordable price point."
Both the Galaxy J5 Pro and Galaxy J7 Pro are currently available across major retailers in the UAE, priced at AED 899 and AED 1,049 respectively.