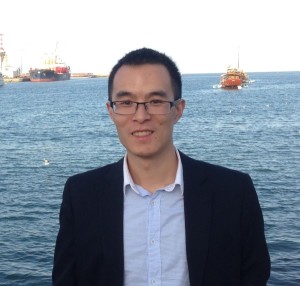 The global player in SOHO and SMB networking products, TP-LINK, has announced new channel strategies aimed at developing the company's channel business in North Africa.
According to the company, the move to strengthen its channel business development efforts in the region come in the wake of increased infrastructure spending which has spurred the IT networking solutions segment with TP-LINK witnessing rapid growth of its business.
Housing a wide range of products in the Middle East including wireless, ADSL, switches, IP cameras, powerline adapters, print servers, media converters and network adapters, the company saidthe North Africa region is rapidly developing as most governments lead with infrastructure and e-government initiatives.
Will Liu, General Manager, Africa, TP-LINK Middle East, said, "North Africa is one of the fastest growing networking markets in the MENA region. With the Internet development happening in this region, the networking segment has witnessed tremendous growth and will continue to grow. We have confidence that this will become one of the most important opportunities in the foreseeable future."
Liu added that because of the positive market sentiments, the vendor has decided to strengthen its channel alliances in country by engaging existing and potential partners. "The market is open and any brand has a chance to do business in North Africa.  What has made TP-LINK to experience rapid acceptance of the brand is our commitment to developing quality products that are backed by own manufacturing and R&D teams," he said.
Liu said the company believes now is the right time to cement its footprint on the ground by engaging distributors, resellers and retailers in the various countries in that region. "We are aiming to gain rapid acceptance and success of our product offerings in partnership with the entire channel ecosystem that works with us," he said. He pointed out that as part of the initiatives that TP-LINK will roll out for North Africa, the company plans to introduce new products and help channel partners to expand and tap into new markets through roadshows, training, incentives and other loyalty schemes that the company will develop with its distribution partners.
Mark Zhao, Country Manager, KSA, TP-LINK Middle East said that although North Africa has been through a tough period with some countries experiencing internal upheaval in the past three years, there has been positive developments that have led to the IT networking to benefit.
Zhao said, "For example, Casablanca in Morocco is upgrading the city networking infrastructure while in neighbouring Algeria 3G network are being rolled out. What these positive developments are having on the channel is creating new business opportunities for channel partners."
Liu said the company attributes the business growth it is currently seeing in North Africa to the efforts that all channel partners have put in to raise brand awareness around TP-LINK offerings. "We provide excellent products, competitive pricing and attractive margins to our partners. We are upbeat that once the enhance partner engagement initiatives are implemented, we will further grow the business together," Liu said.